Here at Awful Announcing, and across the sports media world, we spent a lot of time talking about TV. And while TV is a fun and dynamic medium (and, more importantly, pays the bills) we sometimes forget the less-heralded heroes of sports media: the writers. So with that in mind, we launched a feature in which we recap the highlights of the past month of sportswriting, including some recommendations for stories you may have missed.
Without further ado, here's the best in sportswriting from the month of October.
Sportswriters of the month: Lee Jenkins and Tom Verducci, Sports Illustrated
Sports Illustrated might not have the cultural capital it once did, but it still employs many of the best writers around. In October, two of the best sports reporters in America flexed their muscles in ways only they can.
We'll start with Lee Jenkins, the profile-writing maestro who came out with lengthy and compelling pieces on NBA stars Isaiah Thomas and Jimmy Butler as part of SI's league preview coverage. For good measure, he covered Lonzo Ball's NBA debut and wound up writing not about the star rookie but about how Patrick Beverly shut him down. Jenkins remains a must-read on all things NBA.
Then there's Verducci, our first ever two-time Sportswriter of the Month, who worked as a Fox on-field reporter through the MLB playoffs yet still found time to crank out piece after brilliant piece for SI. His work on Justin Verlander, the Yankees' split with Joe Girardi and the allegedly slicker World Series ball were particular must-reads. Few, if any, writers are both as good and as prolific as Verducci.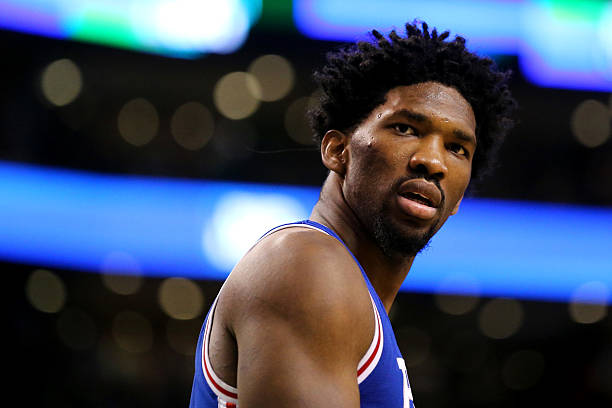 Q&A of the month:
Joel Embiid is the future of basketball; by Clay Skipper, GQ
If you're not paying attention to every hilarious word Joel Embiid has to say, you're following the NBA wrong. 
Oral history of the month:
Kendrick Perkins, the NBA's best teammate; by Jake Fischer, Sports Illustrated
Kendrick Perkins is a career 5.4-point-per-game scorer, yet he is beloved by just about everyone he has ever played with. This many-sourced oral history explains why.
Blog post of the month:
TV ratings continue to plummet for sport that once epitomized middle American values; by Ben Mathis-Lilley, Slate
This extremely clever post is not about what you think it's about… which is exactly the point.

The month in sportswriting news:
Stories of the month: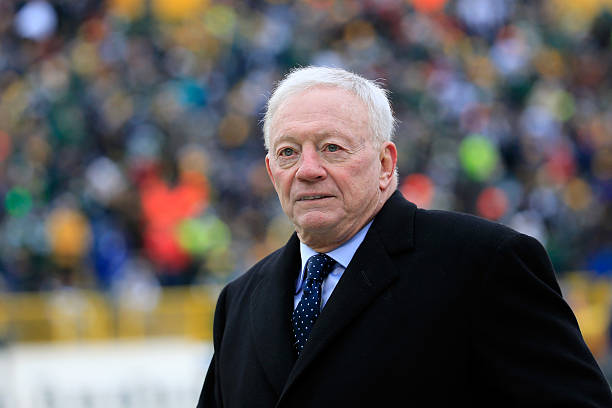 No excuses: Jerry Rice is playing like a champion; by Kevin Clark, The Ringer
Somehow or other, Kevin Clark wound up with an incredible story: It turns out the greatest receiver in NFL history spends his weekends crashing random weddings in Northern California. This whole piece is surreal.
Meet the Division III QB kicked off his team for kneeling during the national anthem; by Joel Anderson, ESPN
Meet Gyree Durante, the Division III quarterback who refused to stand for the national anthem and wound up kicked off his team. "Some would say that I'm [an activist] and some would say that I'm not," he said. "But I don't think I've done enough work to call myself that yet."
Jamal Crawford: Last of the Ballers; by Chris Ballard, Sports Illustrated
Jamal Crawford has never made an All-Star Game and spent more than half his career coming off the bench, yet he remains one of the most popular players in the NBA, among players and fans alike. This well-done profile explains why.
Are we entering the end times for the NFL?; by David Dennis Jr., The Undefeated
According to Dennis' provocative argument, the NFL faces a crossroads, at which its embrace (or lack thereof) of black culture will determine whether or not it fends off the insurgent NBA.
How Alex Rodriguez Found Redemption on the Best Damn Baseball Show Period; by Katie Baker, The Ringer
Alex Rodriguez has been famous for more than two decades, and yet there's still so much to say about him. This profile offers a behind-the-scenes look at A-Rod and the rest of his amusingly juvenile Fox Sports colleagues.
How the mob, politics, a burlesque dancer and The Babe shaped the '32 World Series; by Dayn Perry, CBS
This piece is unusual in many ways, from its subject matter to its format. But if you like history, politics and baseball (in that order) you'll enjoy it.
LeBron James is the greatest living athlete (and here's why); by Mark Anthony Green
Though GQ's list of the greatest living athletes had some issues, this profile of LeBron, focusing on his off-field persona more than his on-court dominance, is worth reading.
Draymond Green would like a word (or 1,000); by Clay Skipper, GQ
There may not be a better interview in sports than Draymond Green. The quotes in his story are just incredible, as GQ continues to quietly provide excellent sports content.
Gaffes, TV ratings concerns dominated as NFL, players forged anthem peace; by Don Van Natta and Seth Wickersham, ESPN
This piece will be best remembered for Bob McNair's already-infamous comment about "inmates running the prison," but it also provided loads of useful context about how NFL owners are approaching player protests.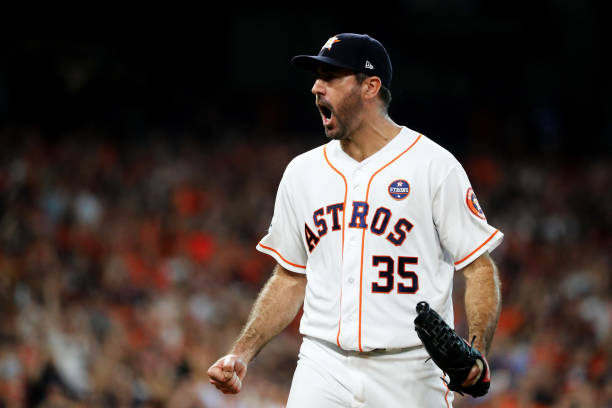 The Verlander Game: Astros' new ace delivers dominance while embracing team's analytical approach; by Tom Verducci, Sports Illustrated
A lot of reporters wrote about Game 2 of the ALCS. Only Tom Verducci did so with anywhere near this level of revelation and detail. Every sentence was something you didn't previously know. Much of it was otherwise unreported. Oh, and it was published within hours of the Astros' walk-off.
My Grandmother, the Nazis, and the Shadow of the Olympics; by Molly Lambert, New York
An insightful essay about an incredible athlete barred from the Olympics, as well as the meaning of Games in the face of tyranny—at home and abroad.
Isaiah Thomas: "Best year of my career, worst year of my life;" by Lee Jenkins, Sports Illustrated
Don't try to change Jimmy Butler; by Lee Jenkins, Sports Illustrated
Lee Jenkins is truly the master of sports profile-writing, and he showed why with these two pieces about NBA stars joining new teams at pivotal moments in their respective careers. You won't find a more thorough and honest portrayal of Isaiah Thomas' injury-plagued arrival in Cleveland or of Jimmy Butler's adjustment to life as a superstar alpha. Reading Jenkins is as close as you'll come to knowing the NBA's best and most interesting players.