About Us
Since its founding in May of 2006, Awful Announcing has been an invaluable source of news and commentary related to the sports media industry, along with sports in pop culture.
The site was founded by Brian Powell, a graduate of James Madison University and Maryland native, in 2006. Powell launched AA as a hobby and it quickly took off in the early sports blogosphere. At its start, Awful Announcing's focus was the on and off air lowlights of the sports media world, both skewering and poking fun at broadcasters across the country.
In 2010, Awful Announcing was acquired by the Bloguin Network, led by Ben Koo. Over the coming months, the focus of AA began to include more news, analysis, commentary, and features in addition to criticism of broadcasters and spotlighting of gaffes.
Following Bloguin's acquisition of Awful Announcing, many of the site's more prominent writers joined, including Matt Yoder, Joe Lucia, Andrew Bucholtz, and Ken Fang (and his daily Viewing Picks). Under the ownership of Bloguin, AA continued to grow and expand, becoming one of the preeminent sports media websites on the internet.
Comeback Media was spun out out of Bloguin in 2015 and became Awful Announcing's current parent. Together with its sister site The Comeback, Awful Announcing continues to blanket the web with sports media coverage, covering stories large and small, obscure and mainstream, absurd and emotional. Awful Announcing has continued to grow, reaching over three million people a month and is widely cited and read by both fans and those within the industry. 
You can follow Awful Announcing on Twitter and Facebook and sign up for our newsletter.
Selected Bios
Andrew Bucholtz
Andrew Bucholtz has been covering sports media for Awful Announcing since 2012. He is also a staff writer for The Comeback. His previous work includes time at Yahoo! Sports Canada and Black Press.
Brandon Contes
Staff writer for Awful Announcing and The Comeback. Previously Mediaite and Barrett Sports Media. Love-hate relationship with Neapolitan pizza, radio, and sports. Send tips/comments/complaints to bcontes@thecomeback.com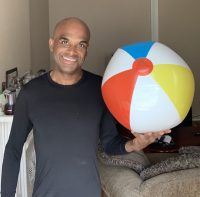 Michael Grant
Born in Jamaica. Grew up in New York City. Lives in Louisville, Ky. Writer, runner, ruminator. 
Sean Keeley
Along with writing for Awful Announcing and The Comeback, Sean is the Editorial Strategy Director for Comeback Media. Previously, he created the Syracuse blog Troy Nunes Is An Absolute Magician and wrote 'How To Grow An Orange: The Right Way to Brainwash Your Child Into Rooting for Syracuse.' He has also written non-Syracuse-related things for SB Nation, Curbed, and other outlets. He currently lives in Seattle where he is complaining about bagels.
Joe Lucia
Joe joined Awful Announcing in 2012, and also served as the managing editor of The Outside Corner from 2011-2015. He enjoys watching baseball, soccer, football, and cooking shows. A graduate of Penn State, Joe was born and raised in Pennsylvania and now lives in California.
Jay Rigdon
Jay has written for Awful Announcing since 2016, along with bylines at The Fried Egg, The Comeback, and in Golfer's Journal. He despises almost all crowd shots during broadcasts.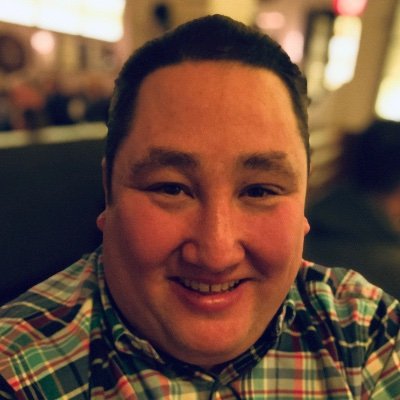 Ben Koo
Ben is the owner and editor of Awful Announcing having acquired the site in 2010. Ben has worked at Yardbarker and consulted at a handful of sports media companies. He is a recovering Silicon Valley startup guy now based in Columbus, Ohio. Ben is a graduate of Ohio State who enjoys the Ohio State Buckeyes, A's, dogs, naps, tacos, and the old AOL dialup sounds.