Here at Awful Announcing, and across the sports media world, we spent a lot of time talking about TV. And while TV is a fun and dynamic medium (and, more importantly, pays the bills) we sometimes forget the less-heralded heroes of sports media: the writers. So with that in mind, we launched a feature in which we recap the highlights of the past month of sportswriting, including some recommendations for stories you may have missed.
Without further ado, here's the best in sportswriting from the politically charged month of September.
Sportswriter of the month: Charles Pierce, Sports Illustrated
September was the month that politics, social issues and sports collided head-on, from Donald Trump's criticism of Jemele Hill to LeBron James and Stephen Curry's harsh words for the president to NFL players' protests during the pregame playing of the national anthem. And no one wrote about these dynamics more forcefully than Charles Pierce.
Pierce penned a superb column on the Hill/ESPN/White House saga (see below), a powerful essay about the meaning of the national anthem and the history of athlete protest and a clear-headed take on the recent NCAA corruption scandal. And he did it all with the kind of crisp and incisive writing that make him a must-read on just about any subject.
Pierce criticizes the president for demanding the firing of a private employee, but he also criticizes ESPN for its handling of the Jemele Hill saga and the broader corporate culture for prioritizing the bottom line over journalism. At risk of spoiling the ending, here's Pierce's brilliant and chilling kicker:
Writers think. Writers write. And, in 2017, that means that they share their thoughts in writing with the world in what has come to be the equivalent in cyberspace of the old town square. To threaten someone's employment for something they wrote in their personal time just because it drew you some angry phone calls is not a labor strategy. It's extortion. So, in conclusion, and in the spirit of an earlier Boston alternative journalist named William Lloyd Garrison, who told a sleeping country, "I am in earnest—I will not equivocate—I will not excuse—I will not retreat a single inch—and I will be heard" let me say the following: 

Jemele Hill is a tribute to the people who raised her and an ornament of great value to her profession.

The President of the United States is a white supremacist and a racist, just like his odious father was before him.

Go ahead, Sarah.

Tell them to fire me.
Blog post of the month: Stop using Pat Tillman; by Patrick Redford, Deadspin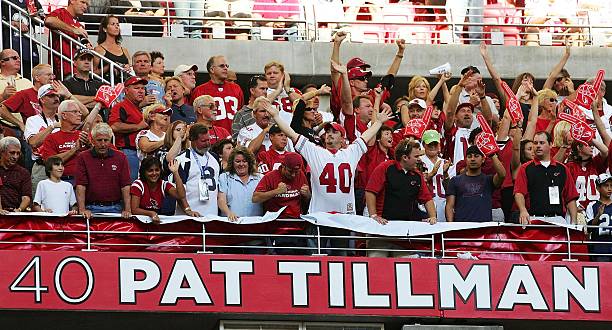 In response to a Trump retweet, this post reminds us who NFL player-turned-Army enlistee-turned propaganda symbol Pat Tillman really was and argues against using him to support a viewpoint he himself might have rejected. Given how badly Tillman's memory has been distorted in the 13 years since his death, this needed to be written.
The month in sportswriting news
Stories of the month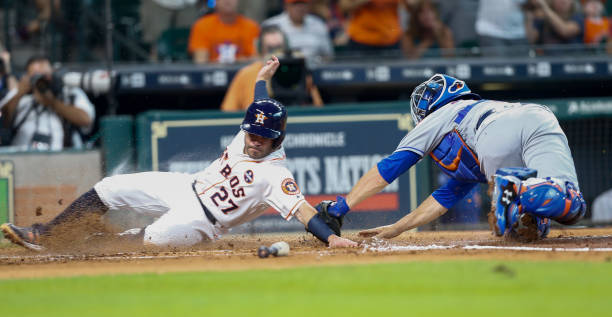 'You just can't shake it;' by Kevin Van Valkenburg, ESPN
Seahawks running back Eddie Lacy opens up about his insecurities (specifically, his weight) in a way we rarely see from athletes. This will make you think twice before the next time you snark about a player online.
USC-Texas revisited: LenDale White and what happened after fourth-and-two; by Zach Helfand, Los Angeles Times
Eight years after he left football behind, LenDale White has some candid thoughts about the biggest play of his college career, what went wrong in the pros and how it all has affected him since.
The making of Colin Kaepernick; by Kent Baab, The Washington Post
Kent Baab interviews people who knew Colin Kaepernick in high school and college to understand how the quarterback became "one of the most polarizing figures in U.S. sports."
Starting over at FAU, has Lane Kiffin finally grown up? by Holly Anderson, ESPN
This story grabs you with a lede about $600 Yeezy sneakers and keeps you with an exploration of how Lane Kiffin got to Florida Atlantic and what he wants there.
Meet college football's version of the Ball family; by Mike Piellucci, Sports Illustrated
Picture the Ball family, only with a bit less bravado and considerably more quirkiness, and you've got the St. Browns. This was a fun piece on a one-of-a-kind football family.
Astros' brief homestand was momentous for players and city; David Fleming, ESPN
David Fleming tells of how Hurricane Harvey affected the Astros—and how the Astros affected the victims of Hurricane Harvey, and he does it without the overstatement and melodrama that sometimes come with these type of stories.
Seahawks' Michael Bennett is an activist disguised as a football player; by Lois Nam, The Undefeated
Before protests during the national anthem became the biggest story in the NFL, Seahawks defensive tackle Michael Bennett opened up about police violence, the need for white players to speak out, head injuries, women's rights and more.
Kirk Cousins believes. But does anyone else? By Clay Skipper, GQ
Kirk Cousins is a weird dude. Credit to Clay Skipper for so enjoyably bringing that to life.
Deep Six: Jemele Hill and the fight for the future of ESPN; by Bryan Curtis, The Ringer
This preposterously well-timed profile of Jemele Hill sheds attention on the ESPN anchor who became a hero of the anti-Trump movement, while also exploring ESPN's dilemma in the everything-is-political era.
And the three must-read stories from the month of September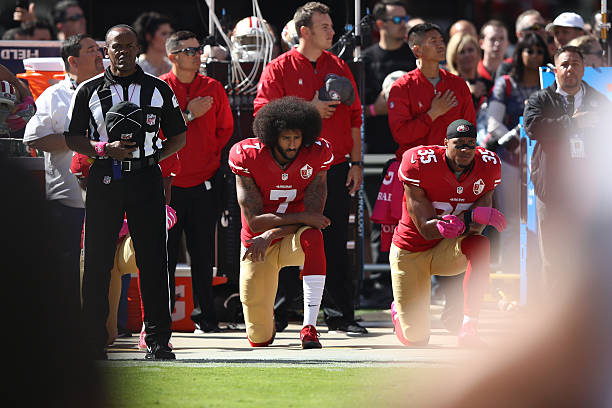 The fight over women's basketball in Somalia; by Alexis Okeowo, The New Yorker
Alexis Okeowo introduces us to Aisha, a teenage girl in Somalia who has been threatened, kidnapped and assaulted all because she wants to play basketball.
Colin Kaepernick has a job; by Rembert Browne, Bleacher Report
There were a lot of Colin Kaepernick profiles timed to the start of the NFL season. This was the most ambitious, the most provocative and the most insightful.
The inspiring, infuriating, incredible Warriors trip to San Quentin; by Marcus Thompson, The Athletic
This piece is both a chronicle of the Golden State Warriors' visit to San Quentin State Prison and a personal essay about survivor's guilt and the cost of incarceration. It's a beautiful read.