Last week, The Athletic CEO Alex Mather revealed to the Wall Street Journal that the two-year-old sports site had raised $20 million in a third round of funding, an impressive figure for a company most prospective readers likely hadn't heard of only a year ago. Such a lucrative funding round indicated that it's not only big-name reporters who are sold on The Athletic's subscription-based model. The investor community is as well.
To help contextualize The Athletic's recent funding, we decided to look back on large rounds of funding for some other sports-media content companies (as opposed to apps or social networks) that have disclosed their funding over the past 20 years. We understand some rounds may not have been reported and that some companies  (The Ringer, 247 Sports) never disclosed any of their funding rounds. Feel free to let us know if we're missing a company or a round.
Bleacher Report
Bleacher Report's largest publicly reported funding round came in 2011, when the budding site raised $22 million from lead investor Oak Investment Partners, as well as Crosslink Capital and Hillsven Capital. B/R's four previous fundraising rounds had totaled $18.5 million, according to Crunchbase.
Less than a year later, Turner Sports bought the company for $200 million.
SB Nation
Before it became the more broadly focused Vox Media in 2011, SB Nation had raised ~$24 million with the largest round being a $10.5 million round led by Kholsa Ventures in 2010.  The company has gone on to raising over a quarter of a billion dollars since, as it has grown to into other verticals, and is now considered a 'unicorn,' the term for a billion-dollar company.
Rivals
Crunchbase lists only a single funding round for the recruiting website, but it was a big one. Back in 2000, during more fertile times, Rivals raised a whopping $35 million from four investors.
Rivals wound up selling to Yahoo in 2007 for $100 million.
Scout
In 2004, Rivals competitor Scout raised $5 million from NLM Capital Partners, per Crunchbase, in the site's only publicly disclosed funding round.
Fox bought Scout in 2005, then sold it to North American Membership Group, which rebranded as Scout Media. The company filed for bankruptcy in 2016 and was then purchased by CBS who is in the process of merging it with 24/7.
Yardbarker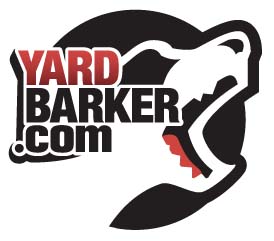 The blog network Yardbarker raised $6 million in 2008 from Draper Fisher Jurvetson and five others as part of a Series B funding round. A handful of smaller rounds before and after raised more than $2 million in additional investments.
Yardbarker was sold to Fox in 2010, but was recently spun out as an independent company.
Fantasy Sports Ventures (later rebranded to Big Lead Sports) 
Although FSV never announced terms of its venture fundings, its reportedly brought in $6 million from early angel investors before later closing what was believed to be a "low-eight-figure round," led by Gannett, in 2008. Gannett would go onto buy Big Lead Sports in 2012.
SportsLine
SportsLine.com drew a $100 million investment from CBS in 1997 and merged into CBS SportsLine. In 2004, it was purchased by Viacom for $40 million. The SportsLine brand still endures, as a CBS subsidiary focused on sports gambling.
The Players Tribune
Derek Jeter's athlete-run website has raised money like crazy since its conception in 2014. It raked in $3.5 million months before launching, then added $15 million more during two Series B rounds in 2015. Then came the gargantuan $40 million Series C round in 2017, which was impressive as it was jarring in the face of only so-so traffic.
So what's the takeaway here? Well, The Athletic is doing quite well for itself — even if no one can quite compete with Derek Jeter.