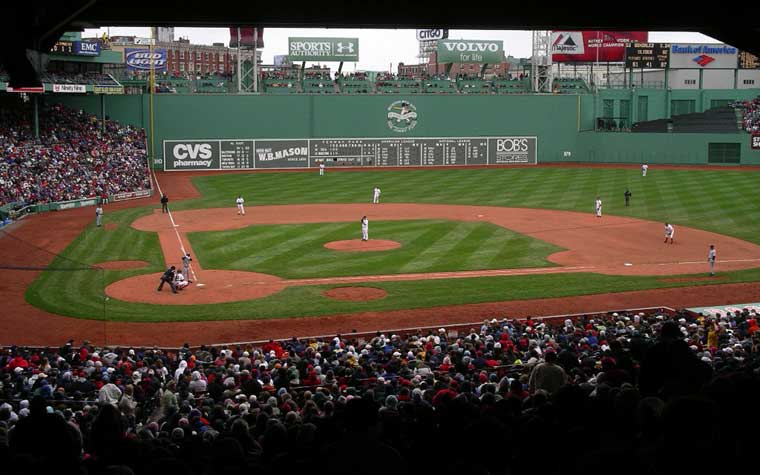 The Boston Red Sox return home today for their first game in Boston since the marathon bombings and manhunt for Dzhokar Tsarnaev came to a triumphant conclusion Friday night. The city of Boston returns to life after being shut down for the length of the day Friday after Thursday night's shootout and subsequent hunt for the younger brother. Both the Red Sox and Bruins were supposed to play last night, but those games were postponed until this afternoon.
MLB Network will air the Red Sox-Royals game from Fenway Park at 1:00 PM ET in what is sure to be an emotional scene that will parallel Wednesday night's Bruins-Sabres game. In addition, both MLB Network and ESPN will have live pregame coverage from Fenway. ESPN will have coverage anchored by Jeremy Schapp while Greg Amsinger anchors MLB Network's coverage.
NHL Network will also provide national coverage of today's Penguins-Bruins game at 12:30 PM ET.