UPDATE: The TLC pay-per-view won't feature The Shield, after all. WWE announced late Friday afternoon that Roman Reigns will miss the event because of a medical issue. But the bigger news is who's replacing him. Kurt Angle will step into a WWE ring as a competitor for the first time in 11 years to team up with Dean Ambrose and Seth Rollins.
One more wrestler is bowing out of TLC for medical reasons. Bray Wyatt will be replaced by AJ Styles in his match against Finn Balor. This could now be a very intriguing match, pitting two of WWE's more athletic performers against each other.
BREAKING: @RealKurtAngle RETURNS to action at #WWETLC replacing @WWERomanReigns; @FinnBalor to battle @AJStylesOrg! https://t.co/galIK0bFz6

— WWE (@WWE) October 20, 2017
As far as what those medical issues are, apparently there's been a viral meningitis outbreak at the Raw shows and Reigns and Wyatt were infected.
Unfortunately, Roman Reigns is the person I was talking about here. Didn't wanna make it public without confirming with more people though. https://t.co/oE2yXkjt5s

— Ryan Satin (@ryansatin) October 20, 2017
Here's a WWE statement on the illness that is preventing their superstars from performing.
"We have confirmed that three of our performers have been diagnosed with a viral infection. As a precautionary measure, we are ensuring in-ring performers and staff are tested and immunized in accordance with recommended medical guidelines."
The belief is that the three superstars are Bo Dallas, Bray Wyatt (they are brothers) and Roman Reigns. The story is that they have viral meningitis, but WWE doesn't want to say what it is or perhaps they aren't obligated to. I just hope it doesn't spread and that those that are sick will feel better soon.
Now it's time to have some milk and move on with the show.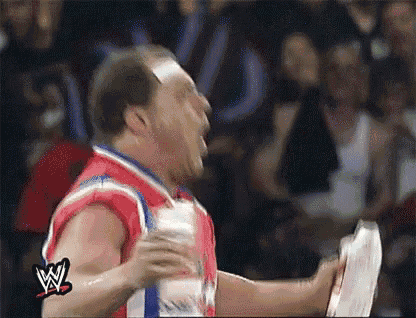 [Editor's note: Updated preview follows.]
The month of October is typically one of the slowest months of the year in WWE, in terms of creating interesting moments. While the return of The Shield has led to some excitement on the Raw brand over the last month, the rest of the lineup at TLC is one of the worst PPV cards of the year. With no Brock Lesnar or John Cena as part of TLC (both were in huge matches at No Mercy last month) and Samoa Joe still recovering from an injury, there is a serious lack of star power on this show.
I would leave my original preview intact, but there's no point to it now since Reigns has been replaced by Angle and Wyatt has been replaced by Styles. I'll just edit those matches with some new thoughts, which means wiping out most of what I wrote for the main event. The other matches can stay the same.
TLC Match: Kurt Angle, Seth Rollins & Dean Ambrose vs. Braun Strowman, The Miz, Kane, Cesaro & Sheamus
I'm a huge Kurt Angle fan. When I tell people my three favorite wrestlers ever, the short list is Shawn Michaels, Kurt Angle and Steve Austin. I became a fan of Angle as soon as he started in WWE, then loved watching him become the best in the world within about three years of wrestling and when he left in 2006 it sucked, but I still followed him in TNA for the last decade. Now Angle is nearly 50 years old and he hasn't had a match in WWE in 11 years. It's so weird to think that we found out on a Friday afternoon that he's finally having another match in WWE again without any build up to it whatsoever.
The main reason for WWE choosing Angle is probably because they felt they needed some more star power in the match with Reigns. As much as we want to sit here and bitch about WWE putting Angle in the ring without any build, it's not like like they could pick Jason Jordan or Matt Hardy and expect people to get excited. They have to think of the fans in attendance, as well as people watching at home. Angle returning to a WWE ring creates a lot more buzz than most choices they had at their disposal.
I hope that they are smart in terms of what Angle does in the match. He's one of the best wrestlers ever and he's very smart out there, but he doesn't need to do table bumps or risky spots with ladders. Just be smart about it. The Angle diehard fan in me is excited, but honestly a bit nervous too. You never know how he's going to feel out there, even though he did wrestle a few matches before his WWE return earlier this year.
It wouldn't surprise me if this match gets altered with Angle adding Matt Hardy and Jason Jordan to it to make it 5 on 5, which could lead to their team winning and Miz would complain about Angle abusing his power. There are so many options they can go with, though.
My original pick was for The Shield trio to win because having them lose didn't make a lot of sense, but now that Angle is involved I can see the heel side winning. Having The Miz pin Angle could lead to Miz bragging a lot, becoming obnoxious about it and that could lead to Angle having a big match against him down the road. They could also utilize Angle's "son" Jason Jordan in the story.
I'm going with the heel team to win. It wasn't my original choice as I noted, but I think having Strowman or Miz win this match for the heel side is the right decision. It could lead to a future tag match when Reigns is fully healthy to rejoin The Shield and perhaps Angle will be a part of that. For this match, though, put the heels over. Of course, if I'm wrong that's fine too because I'd love to see Angle on the winning side in his first match back.
Prediction: Team of Strowman, Miz, Kane, Sheamus & Cesaro wins
Raw Women's Championship: Alexa Bliss vs. Mickie James
The "old" jokes have been pretty bad from Bliss, but I am glad that WWE has attempted to tell a story with this feud. It's not just some random match thrown together because one woman is the champion, while the other woman wants to take her title. This feels like James wants to shut Bliss up from all her trash talk over the past few months, so we want to see James win the title.
Based on traditional WWE style of booking, I should pick Bliss because James pinned her clean in a tag team match last week. However, WWE has often gone against the traditional booking in the last few months, so I'm going with my heart and supporting my favorite woman in WWE, Mickie James. I think the story of her winning her seventh WWE Women's Title would be great to see.
Plus, it's not like Bliss is some great champion who has awesome matches. Her strength is promos and her weakness is actually having matches. I'd rather see James with the gold and maybe she can be the one to drop it to Nia Jax or perhaps Asuka down the road. Since WWE loves title changes so much this year, give me Mickie for the win.
Prediction: Mickie James wins the Raw Women's Championship
Finn Balor (The Demon) vs. AJ Styles
This is what I originally wrote about "The Demon vs. Sister Abigail" match:
"I really don't care about this feud anymore. It feels like a feud that has gone on way too long that should have ended with Balor's second consecutive win over Wyatt at No Mercy, yet here we are again with a third straight PPV match between them. The match will probably feature some sort of gimmicky visuals that try to put over the idea that they are playing mind games with eachother. I feel like this is going to be really bad and watching Wyatt dressed like "Sister Abigail" will be laughable. Balor should win. If he doesn't, I really have to question the sanity of this WWE creative team."
Needless to say, it doesn't break my heart to know that the match has been replaced. With that said, I do wish Bray Wyatt a speedy recovery from his illness and I hope he can return to the ring soon.
If you read my reviews regularly, then you know how highly I think of Styles. He is the best wrestler in WWE and any time he's in a featured match on a PPV, you know it's going to be great. Bringing him over from Smackdown really isn't good in terms of trying to make that brand split feel like an exclusive thing, but does it really matter? This match is going to be amazing. That's really what matters. They are replacing what could have been a disaster of The Demon vs. Sister Abigail with a potential match of the year contender.
This is a dream match for a lot of fans including me, so that's why you might see some people complaining about it. Doing this match after announcing it two days before the show doesn't give them the proper chance to build the match properly. I understand anybody who feels that way. However, if you're WWE and you're trying to put on the best show possible for the paying customer in the arena as well as those at home, you need to try to put on the best show possible. That's why going with Balor vs. Styles is a smart move because it's going to get people excited about a card that really needs it.
Who wins? It's a tough call. What really matters is that they are given 20 minutes to have a classic match because if they are, we are going to be talking the next day as if it's one of the best matches this year. I'm going with Balor to win since he's a Raw guy who may eventually have a match with Brock Lesnar at a show like Royal Rumble, so Balor should go on a winning streak heading into that match. No matter the winner, this should be outstanding.
Prediction: Finn Balor wins
Cruiserweight Championship: Kalisto vs. Enzo Amore
I miss Neville already. Kalisto is fine as a worker, but he doesn't have much heat and it was pretty random how they put the title on him so quickly. I think that title change was done just to do something significant on Raw a few weeks ago. Enzo is better with the title than he is without, so put the title back on him. I can't say I care much either way.
Prediction: Enzo Amore wins the Cruiserweight Championship
Asuka vs. Emma
This is Asuka's main roster debut. It should be a five-minute match that Asuka wins easily. Have Emma on offense for about two minutes followed by Asuka making the comeback, hitting all of her moves and finishing her easily. Anything more than that would be too much. Keep it simple. Let Asuka remain undefeated as a dominant female performer that looks strong against a weak heel opponent like Emma. Asuka winning here is one of the biggest locks of the year.
Prediction: Asuka wins
Rich Swann & Cedric Alexander vs. Brian Kendrick & Jack Gallagher
I think the crowd is going to be dead for this match because it's a cruiserweight tag match. Since I don't watch 205 Live most weeks, I haven't been up to speed on everything with this story, but I know Gallagher turned heel to align with Kendrick. Swann and Alexander are an exciting team that can have a great match with anybody. I just don't think they are over that much. Since Alexander beat Gallagher on Raw, I'll go wit heel team to win here.
Prediction: Brian Kendrick & Jack Gallagher win in cheap fashion
Sasha Banks vs. Alicia Fox
Banks needs to turn heel more than anybody on either show. I really hope it happens soon because she's a lot more interesting that role. Anyway, this should be a Banks win just like she did on Raw.
Prediction: Sasha Banks wins
In Closing
I care more about the show with Angle and Styles on the card than I did with Reigns and Wyatt in those spots. I really think we're going to be talking about Balor vs. Styles as one of the best matches of the year. The main event should be very good as well.
You can watch WWE Hell in a Cell this Sunday on WWE Network at 8 p.m. ET with a Kickoff Show starting at 7 p.m. ET. I will back on Monday with a review of the show.