It's a 1,251 mile drive from the Colorado Rapids' home field at Dick's Sporting Goods Park in Commerce City, CO to the Columbus Crew's Lower.com Field in Ohio, as seen above. But London (UK)-based paper The Daily Mirror didn't know the difference, at least not in a tweet.
The paper sent a tweet Friday evening UK time for a story on complaints from Rapids fans to Stan Kroenke's Kroenke Sports and Entertainment ownership group (they also own the Los Angeles Rams, the Denver Nuggets, the Colorado Avalanche, the Colorado Mammoth, and more, and they're notable in the UK because they also own Arsenal), but misidentified them as Crew supporters. (The Crew are currently owned by a group led by Jimmy Haslam and Pete Edwards.) And while the actual story was correct (at least at the point we were able to view it), the tweet was not, but remained up for at least five and a half hours, racking up the following view and like stats as of 9:30 p.m. Eastern Time Friday night:
That's a good excuse to pull out a classic Get Smart graphic: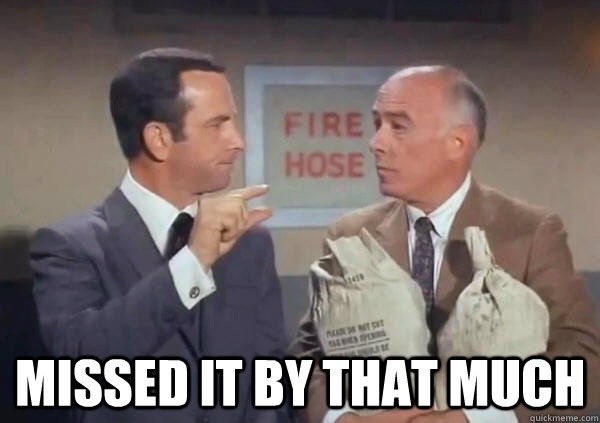 This is certainly far from the first sports geography error we've seen. But it is an amusing one, especially from a British tabloid that doesn't have the greatest record of factual accuracy. And yes, it's understandable why they ran the actual story here, on Rapids' fans complaints to the Kroenkes about their stadium and the response from Josh Kroenke (Stan's son). But they did get it quite wrong in the tweet.
[Mirror Football on Twitter]