The WWE Network launched on February 24, 2014 in the United States with the first live pay-per-view (WrestleMania 30) taking place a little over a month later.
Last Monday April 4, one day after this year's WrestleMania 32 event, WWE announced that they had 1,824,000 subscribers worldwide, which was broken down as 1,454,000 paying subscribers and 370,000 free subscribers. In the month leading up to WrestleMania, the company heavily promoted the #FreeWrestleMania idea for people that didn't have the Network, but could sign up and cancel after the show.
While WWE obviously wants a higher number of paid subscribers, it's impressive to see them with nearly 1.5 million paid subscribers after two years of the service. Considering the company is not doing that well in the ratings compared to years past and that attendance for live events is pretty average, they should be encouraged by those numbers.
Long time WWE fans might remember that the company first mentioned the Network concept back in September 2011. For a lot of people, it became a running joke because they pushed the Network before anything was official, even running ads on their shows telling us it was coming in 2012 and there were rumblings that it may never happen. It took over two years to work out the kinks.
Now that the Network is here, most hardcore WWE fans would consider it a huge success thanks to the vast archive they have as well as the ability to watch their monthly pay-per-view broadcasts for just $9.99 per month in the United States. It means more eyeballs are watching the bigger events even though they are paying far less than the $54.99 price tag that was there before. The Network has grown so much that it's available in 140 countries now.
To WWE's credit, they have promoted the Network very well. While it is annoying at times for those of us that watch every show, can you blame them for doing it? This was a risky move that has paid off especially since they are well past the 1 million subscribers mark. Can they bump that 1.5 million number up to 2 million this year? Probably not. They may never get to that 2 million mark. Nobody really knows at this point.
What drives the wrestling business more than anything are the thrilling storylines. It was 20 years ago when Steve Austin cut his first "Austin 3:16" promo that led to the Attitude Era in the late 1990s leading to the most successful business run in WWE history. It was also 20 years ago when Hulk Hogan turned on the fans to start the New World Order leading to WCW doing record business for a few years.
Could a hero like John Cena turning on the fans in 2016 lead to a major spark in business? It would likely get people talking, but it's unlikely. The same guys that are booing him now would probably cheer him if he was a heel again because then he'd be "cool" in their eyes. When you consider how fickle fans are today it's unlikely that they will get 10 million people watching wrestling on Monday nights in the US like they were in the late 1990s. These days it's around 4 million people. It's still better than almost every other regular show on cable, but it's not close to what Raw and Nitro were doing in the 1990s.
Here's a look at some pros and cons of the WWE Network.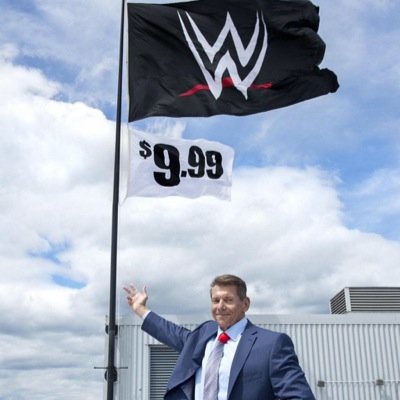 The Pros
– The price is great. Paying $9.99 per month in the US is a steal for all the content that they are giving fans. It works out to being about 33 cents per day. Even the families on the tightest of budgets could be willing to spend that so their kids can watch the Network while mom and dad re-live the glory days as well. As long as they never change the price, they are going to have a lot of happy customers.
– Every WWE, WCW & ECW pay-per-view event in history. This was a big selling point when they first launched the network. It's been very cool to be able to re-live those shows that we watched as kids or teens. Now they are at our fingerprints. Do you forget how that Steve Austin vs. The Rock match ended at Backlash 1999? No problem. Fire up WWE Network and you can find out in an instant.
– Old episodes of Raw and Nitro. There are a lot of great moments in wrestling history, but the ones from the Monday Night Wars in the late 1990s are what people remember the most. As of this writing, WWE Network has every episode of Raw from the January 1993 debut to 2003 up there and are slowly adding in more. As for Nitro, they have every episode from its debut in September 1995 through most of 1999. They still have to add almost two years of Nitro content and about seven years of Raw as well.
In addition to Raw and Nitro, they also have episodes of the ECW TV show that aired in syndication as well as on TNN before it closed down. There are other wrestling companies on there too like NWA Championship Wrestling, World Class Championship Wrestling and Smoky Mountain Wrestling as well.
– WWE NXT is the best wrestling show that WWE has had for the last several years and it's only available on WWE Network. Considering that the NXT Takeover Dallas show was a much better show than WrestleMania last weekend, this has to be considered a huge positive. Not every WWE fan watches NXT because it doesn't have the audience that Raw or Smackdown does, but they should.
– The original content is pretty good. They have a lot of interesting shows on the Network such as the Stone Cold Podcast, the Edge & Christian Show That Totally Reeks of Awesomeness (a comedy variety type show), Legends with JBL where the former WWE Champion interviews people, Swerved, Ride Along, Breaking Ground and others that provide an alternative for people that may not want to watch matches all the time.
The Cons
– Streaming issues. This is a big one for a lot of people that have WWE Network. There have been numerous times where fans have been vocal with connection issues regarding the Network. It could be something with their internet provider or a problem on WWE's end. While fans can simply watch off a computer, iPad or mobile device, they also have the option of using a Roku device or Apple TV. The problem is, the connection on those devices can sometimes crash.
People are used to watching television on cable. When you watch a show on cable, it's reliable. You know it's not going to randomly pause. Right now, the WWE Network isn't available on a cable channel in the US. If it was, perhaps those people that have heard the horror stories of the Network crashing would be more willing to sign up.
As a Canadian with Rogers as my cable provider, I have WWE Network as a cable service. It's so convenient. When I'm watching a PPV broadcast, NXT or something else that's live there's no worry that something is going to go wrong. It's something that they need to do in the US as well because it would likely lead to more people signing up.
– New episodes of Raw and Smackdown take a month to appear on the WWE Network. Consumers are trying to save money by cutting cable TV from their monthly bills. Those same people may be wrestling fans who don't get Raw or Smackdown anymore, but are happy to pay $9.99 for WWE Network because it's so cheap.
From WWE's perspective, they aren't going to change their business model. They receive well over $200 million per year from their television partners around the world. If they were to end those deals to show Raw and Smackdown on the Network, there's no way they could make up that money just based on advertising deals.
– More live content. On the current WWE schedule, there are the standard 12 pay-per-view events in the year. They also do anywhere from 4-6 NXT live specials per year. In the past year, WWE has also decided to television live event specials, which are essentially televised house shows. There usually isn't story development on those shows although sometimes there are great matches like Triple H vs. Dean Ambrose at Roadblock last month.
Why not bring back something like Saturday Night's Main Event? They could definitely make it seem like a big deal again if they did matchups that fans weren't used to seeing. The SNME name brings a lot of fond memories for older viewers and they can use clips to introduce the concept to the younger crowd.
Since WWE talks so much about the growth of women's wrestling, it may be time to put on a two hour women's only wrestling event. They could use women that are currently on the main roster, women from NXT and maybe bring back some women from the past to see what they still have left.
There's so much talent on the WWE roster and so many markets that don't get shows that often. At least they ran Network specials in England and Japan. They should do it in Australia this year. Maybe even South Africa. If you are the global brand that you say you are, prove it by putting more content on WWE Network.
Final Thoughts
World Wrestling Entertainment is in a good spot with the WWE Network right now. It's a profitable part of their business with no sign of slowing down. Most of the people that are subscribing right now are likely going to stay as subscribers in the long term.
The question is, can they grow it? It's hard to say because the most passionate fans are likely subscribers already. For a lot of WWE viewers, watching three hours of Raw on Monday is enough for them. A lot of people don't bother with Smackdown because they know it's a taped show. Do they really want more WWE in their lives? That's what WWE has to try to find out.
Since wrestling fans always want more, adding more live content could be the way to get those casual viewers to tune in. Try doing that women's only show or maybe go for some WWE vs. NXT broadcast sometime to really mix things up. Just give us something different because the same old thing isn't going to bring in those new subscribers.
Are you a WWE Network subscriber? Let us know what you like or like don't like about it. If you don't subscribe, do you have a reason why? We're interested in seeing that too.