Sports media feuds have become a central component of Donald Trump's strategy. He's been dabbling in ESPN ratings trolling and calling for Jemele Hill to be fired. He has spent much of the fall igniting an NFL controversy over the national anthem.
This strategy is successful. It filibusters discussion of weightier matters. Expect Trump to repeat it. So who could the President pick a fight with next? Here are 10 potential targets for Trump's next sports media spat.
LaVar Ball: Trump converted the political media into a relentless self-promotion vehicle to get elected. LaVar Ball performed the same feat with the sports media to build his brand. These two jerks have been circling each other like neutron stars. Their inevitable collision will create a #content medianova that subsumes the Internet. America may get its answer about whether Trump is indeed a "big baller." Ball could end up as a cabinet secretary. Stay tuned.
Mark Cuban: One clear effect of Trump being elected is every rich person in the private sector smarter than him believing they can and should be president. Cuban has been a vocal Trump critic. The Mavericks owner has floated the idea of running at least for the publicity. A myriad of things personal or policy-related (not to mention a direct political confrontation) could set this one off.
Michelle Beadle: Trump acolytes will be all over liberal ESPN. The faintest fart to the left in Bristol, New York, or Los Angeles will be jarred and sent to the finest minds in talk radio and Internet rat dens for analysis. Beadle has no qualms about expressing opinions and will be on during prime Trump TV-watching time. Whether it was Katy Tur or Megan Kelly, women who talk back pique Trump particularly.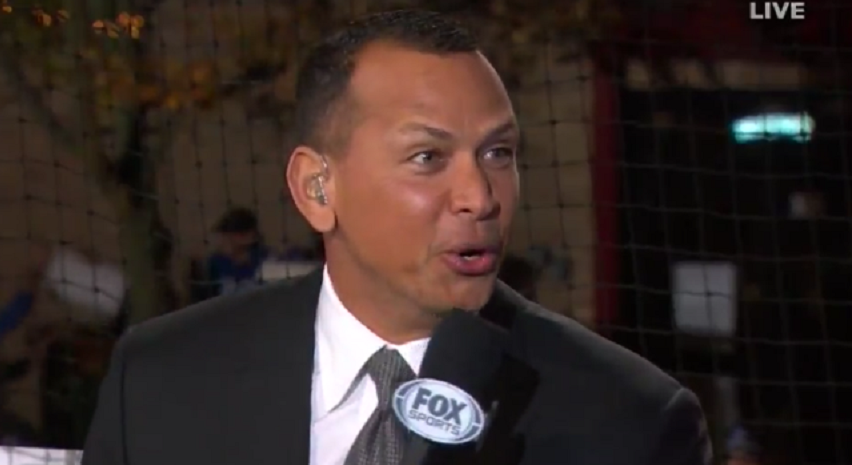 Alex Rodriguez: Trump ranted about Alex Rodriguez on Twitter before it had political relevance. Now, ARod has added value as a prominent Hispanic villain to rile up Trump's base. The probability would have been higher had Trump's Yankees reached the World Series instead of the Astros. But there's still a decent chance Trump tunes in for the World Series and spies a bugbear of years past doing studio work.
Jim Harbaugh: Harbaugh committed Trump world's gravest sin: fraternizing and working with the Obamas. He worked with Michelle Obama on her Reach Higher initiative. He attended Barack Obama's speech at a Hillary Clinton rally in Ann Arbor. He invited the Obamas to be honorary Michigan captains. Harbaugh criticized the President for his anthem comments. He's not averse to dropping a vicious subtweet. It could happen.
LeBron James: LeBron has already criticized Trump and his uneducated voters. Firing back is risky now. But rumors suggest LeBron is about to leave important Trump country in Ohio for Hollywood elite country to become a member of the Los Angeles Lakers. If that materializes, expect Trump to come flying in off the top rope at "loser LeBron."
Any Winter Olympian: There's a Winter Olympics coming in 2018. It will be the first Trump era Olympics. Some athlete, American or not, may protest or, perhaps, not sing zestfully enough. Maybe an American athlete brings out a MAGA hat. Maybe things get really out of hand and an athlete possibly cracks a sandwich sign during an early morning bathroom stop. Rest assured. This is a major public event. Trump will find some way to make it about Trump.
Charles Barkley: Barkley attempted to be the voice of moderation and decorum with the anthem protests. That gets one nowhere in 2017. Trump may do something. Barkley may mildly criticize it. If Trump did wish to make things nasty and personal, Barkley's past offers some material to work with.
Bob Ley: Bob Ley is an institution. Everyone respects Bob Ley. He's professional. He's composed. He's classy. He may be the last sports media member anyone would picture getting into a stupid tit-for-tat with Trump. But, who knows what wonders 2018 may bring? Maybe Trump goes after ESPN one too many times. Maybe Trump raises an absurd platitude about soccer before/during the World Cup. It's plausible.
Joseph Goodman: Why would Trump go after a writer at failing Al.com? Goodman gave A.J. McCarron's sushi restaurant "AJ-ian" the write up it deserves. McCarron and wife are tight with Trump. What's the point of MAGA if white people can't butcher ethnic cuisines and make "clever little puns" about race?