Photo identification sometimes goes drastically wrong, and boy, was that ever the case for Canada's The National Post Wednesday. Like many other Canadian news outlets, the Post ran a debatable Canadian Press story about former NHL player Donald Brashear working at fast food outlet/coffee shop Tim Hortons in Quebec. But what made their particular piece stand out was the mistake with their initial photo choice, which rather than showing Brashear (seen at left above working at the Tim Hortons, in a photo posted to Twitter by @Byrns28) instead showed another former black NHL player, Georges Laraque. And they then got roasted for that:
So, the National Post just ran a photo of Georges Laraque in a story about Donald Brashear. pic.twitter.com/EHh4hAaP8E

— Luke LeBrun (@_llebrun) October 16, 2019
like damn how wild is this, you write a piece to slur a black NHL player for having a joe job, and you run a photo of a totally other guy, two for the price of one. but honestly anti-Blackness in photo-editing really helps illustrate how racism is baked into our daily lives

— negro frolics (@DesmondCole) October 16, 2019
I'm not sure what's worse about this, that The National Post couldn't tell two black former Montreal Canadiens enforcers apart, or that they only had a 50% chance of getting it wrong. and still fucked it up. pic.twitter.com/BDsuU2FOWq

— Jay Farrar (@TheFarrarSide) October 16, 2019
Even Laraque himself called them out:
Yas tu quelqu'un qui peut dire au @nationalpost que Brashear n'a pas de cheveux et moi j'ai des dread locks! Hahaha Can someone tell the National Post that Brashear has no hair and I got dread locks! Lol pic.twitter.com/9yjIcxjxGa

— Georges Laraque (@GeorgesLaraque) October 16, 2019
As for the paper's defense (or defence, given that they're Canadian), they said in a response to Laraque that this was thanks to a labeling error on Getty Images, and updated the photo:
Hi Georges, we're sorry for the misattribution, there was a mistake in the photo's caption from our wire service. The photo has been changed. https://t.co/gEWCqT7xRp

— National Post (@nationalpost) October 16, 2019
The original mistake here does appear to be from the wire service. As Steve Faguy of The Montreal Gazette noted, the caption's since been fixed on the Getty service, but the original version identifying the Canadiens' player in question can be seen here. And wire services do sometimes mislabel images, and that leads to mistakes from outlets that rely on them.
But that doesn't really get the Post off the hook here; to say nothing of the non-resemblance between Laraque and Brashear, or of Laraque's visible hair there, even someone with no previous knowledge of the two players could have figured out this was wrong just from reading Brashear's Wikipedia page. His last game with the Canadiens came in 1996, and that photo caption clearly states it's from 2009. Also, Brashear wore #35 with the Canadiens and #87 and #8 elsewhere, never #17. So that's yet another reason to not just blindly trust photo credits from a database; most of them are right, but it's always worth at least slightly thinking about them. For the record, though, Laraque accepted the paper's apology:
Apologies accepted, mistakes happens, was not the first of this kind and won't be the last, got a good laugh thought! Lol

— Georges Laraque (@GeorgesLaraque) October 16, 2019
As mentioned, there's a debate over if this story really should have run anyways. Yes, Brashear made millions playing hockey (he played for the Canadiens, Canucks, Flyers, Capitals and Rangers between 1993-2010, then played for a couple of further years overseas and also tried MMA), but he's far from the only athlete to lose his money and turn to working again. (He's also faced past assault charges and is currently facing cocaine possession charges.) And this wasn't told as a sensitive look at what had happened to Brashear, unlike better treatments of athletes' post-career struggles; the story was just "People are posting about Donald Brashear working at a Tim Hortons."
Even specifically on the financial side alone, the likes of 30 for 30 entry Broke have handled these kinds of stories carefully and respectfully, and have dove beyond "People are posting on social media that a former NHL player is working at a Tim Hortons." But with that being a CP story, most of the criticism on its merits belongs there rather than with the countless outlets that syndicated it. Most of them appear to have managed to use a photo of the correct player, though, something the Post did not manage to do.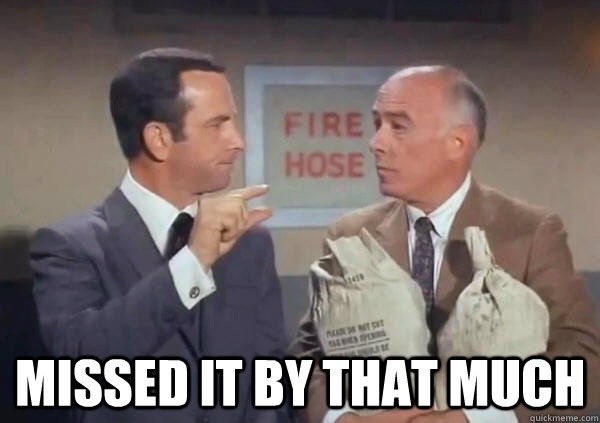 [Georges Laraque/@Byrns28 on Twitter]