On Tuesday night, the Astros-Dodgers World Series begins, marking Houston's second-ever appearance in the Fall Classic (the other coming in 2005), and Los Angeles' first appearance since way back in 1988.
Sure, it's not the Yankees-Dodgers series that Fox was hoping for, but it's still a pair of massive markets that could conceivably bring in viewers by the truckload.
That being said, the series likely won't approach last year's monstrous 22.8 million average viewership for the seven game Cubs-Indians series, and the 17.2 million average viewership for the White Sox sweep of the Astros in 2005 could also be a difficult number for the series to reach.
We polled our Twitter followers about where they felt the average viewership would fall for the series, and a whopping 72% said under 17 million.
Where do you think the average World Series viewership this year will fall?

— Awful Announcing (@awfulannouncing) October 23, 2017
While that seems dramatic, every World Series from 2010-2015 failed to reach 17 million. 2016 was the outlier, baseball's most-watched World Series since 2004's Red Sox-Cardinals matchup.
Our staff also weighed in on what viewership would look like for the World Series this year, and our opinions are in-line with our readers.
—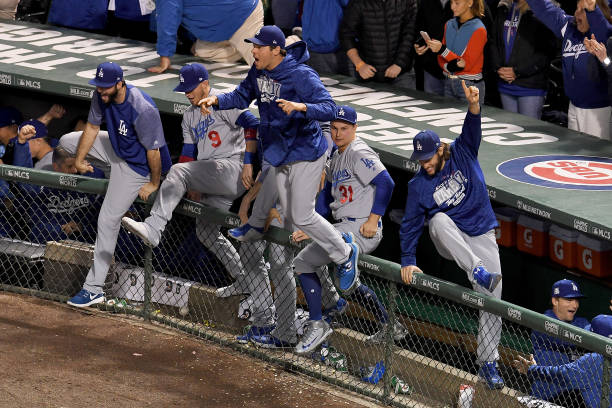 Andrew Bucholtz: It seems pretty unlikely this will hit anything close to last year's Cubs effect, especially without the Yankees involved, but I have some optimism for this matchup. By TV market size, this is #2 (L.A.) versus #7 (Houston), and that's the best combined number since 2009's Yankees-Phillies matchup (#1 versus #4), which averaged 19.334 million viewers. I don't think this will get quite that high, especially with the Astros producing only middling local ratings this year (a 3.12, 21st in MLB; the Dodgers' 1.74/25th isn't really reflective given SportsNet LA's carriage issues), but the markets involved are big. Both teams are also fresh on this stage, with Houston last appearing in the World Series in 2005 and the Dodgers last making it there in 1988, and that may help.
The Dodgers in particular also seem to have a decent out-of-market following, and both L.A. and Houston have drawn well in the playoffs so far (although it helped that they were playing the Cubs and Yankees respectively in the NLCS and ALCS). And there are potentially-interesting angles for neutral fans, including the Astros' appearance in the wake of the Houston flooding and the Dodgers' first World Series appearance in almost three decades, plus recognizable stars like Clayton Kershaw and Jose Altuve, to say nothing of Justin Verlander, Justin Turner, Yasiel Puig, and others. Thus, I'll go with 16.5 million viewers. That would be the highest number apart from last year since 2011's Cardinals-Rangers matchup (16.521), so it's a lofty target, but I think it's possible.
Ian Casselberry: Unfortunately, I don't think an Astros-Dodgers World Series matchup is going to move the needle. Baseball fans will tune in for an outstanding series between two of the top three teams in MLB during the regular season, but I don't think the casual fan is going to be drawn in. Maybe the story of a Houston team winning for a city ravaged after Hurricane Harvey will attract mainstream interest, especially if the Astros get close to winning. It's too bad because these are two great teams that deserve a large national audience. That could be enough to goose the average to 17 million. And I think that number (at or above 15 million) should be considered a success for Fox.
Ken Fang: Had this World Series been Yankees-Dodgers, this would have been in the range of last year's numbers, and could have possibly even surpassed Cubs-Indians.
Even so, you have two top ten markets in Houston and Los Angeles. While the Astros don't have a national following, this Fall Classic should have enough juice for it to get respectable numbers.
This won't be as low as 2012, which was the least viewed ever, but will fall in the somewhere in the 15 and 17 million viewer range. Game 5 may even beat Sunday Night Football, with the Steelers and Lions playing on NBC.
Joe Lucia:
Even without an east coast market, I'm (perhaps foolishly) optimistic about this year's World Series. I think what it will come down to is series size – if either teams wins in four or five games, the viewership will be limited. If it's a tight, back and forth series that goes six or seven games more viewers will tune in, and viewership will spike as a result. I think some people may be underestimating the Houston audience for this series, and I'm going to go out on a limb and say that this series will average 16.8 million viewers, just topping the 2011 Cardinals-Rangers classic that went seven games. But if either team turns on the steamroller, feel free to knock that number down by 1.5 million.
I also think Fox and MLB will be happy with any number over 15 million – the Giants couldn't deliver massive viewership numbers during their three World Series appearances this decade (14.2 million, 12.6 million, and 13.9 million), but the Dodgers should be able to get over that 15 million hump.
Alex Putterman: Any chance MLB had of approaching last year's momentous ratings ended when the Astros beat the Yankees to win the AL pennant. But although Astros-Dodgers doesn't quite have the glamour of Yankees-Dodgers, it's still a solid series between two very good teams, with A-list players in big markets. The closest analogue in recent history is probably the 2013 World Series between the Red Sox and Cardinals, which averaged 14.9 million viewers per game. Since that series was a sweep and this one includes the big-market Dodgers, I'll round that up to 15 million.
—
This year's World Series does have the benefit of weak competition on the schedule. ESPN's Wizards-Lakers game taking place on Wednesday during Game 2 won't start until the MLB game is already more than two hours old. The primetime college football schedule during Game 4 features zero matchups of ranked teams, and USC-Arizona State similarly starts with Game 4 more than two hours old. A potential Game 5 on Sunday will do battle with the NFL, but there doesn't seem to be much crossover between the audiences of Astros-Dodgers and Steelers-Lions.
Whatever ends up happening, baseball has to be thrilled that a pair of teams loaded with marketable stars will be playing in the Fall Classic. It's not Mike Trout vs Bryce Harper, but Cody Bellinger, Clayton Kershaw, and Yasiel Puig vs Jose Altuve, George Springer, and Justin Verlander is a pretty damn good alternative.