The end of the 2017 U.S. Open Sunday saw a supremely awkward moment on Fox's U.S. Open coverage, as play-by-play announcer Joe Buck misidentified champion Brooks Koepka's girlfriend Jena Sims as his ex-girlfriend Becky Edwards. And he did so during their celebratory kiss, no less.
Where'd that come from? Well, it's notable that Koepka's Wikipedia page said at the time of the championship that he was in a relationship with Edwards. Here's a screenshot: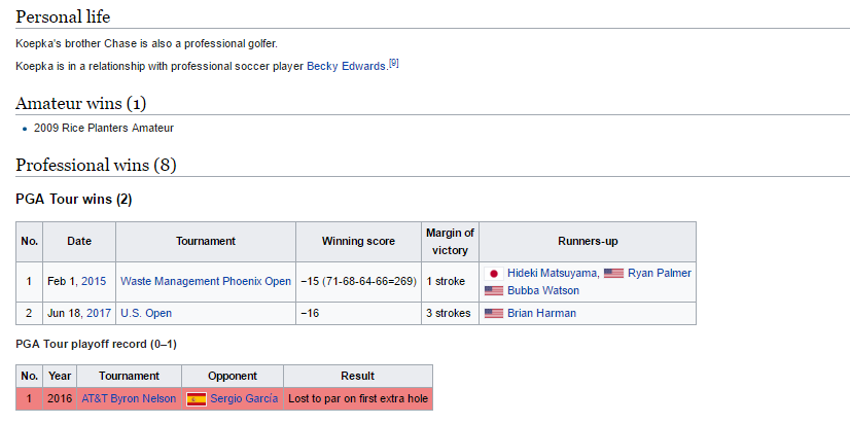 And one of the since-corrected page:

So, either Buck or someone doing research for Fox saw that tidbit and passed it along. It led to this awkward correction later:
"Joe that's actually his new girlfriend Jena Sims" is the greatest correction of all time.

— Bob Ballou (@BobBallouSports) June 19, 2017
Mistakes happen, and at least they did later correct this on-air, but that's still pretty awkward. It reinforces how important it can be to make sure you're identifying people correctly.