The discussions around a potential Disney spinoff of ESPN and ABC have been going on for a lot of years, but particularly intensified late last year around the return of Bob Iger as Disney CEO. And last month saw this conversation gain further traction still, with ESPN being broken out into a new Disney unit and many speculating that might set up a spinoff. But the combination of recent comments from Iger (seen above in 2017) and Wednesday's executive moves at ESPN help to illustrate why any sort of spinoff or sale is not a foregone conclusion.
Disney has to walk a potential tightrope with ESPN on at least three fronts. Those include balancing the synergies of keeping ESPN versus the costs that it comes with, balancing the linear TV business versus streaming, and balancing what potential buyers might be out there and what they might offer with what the actual value of the ESPN unit to Disney might be. Let's start with that first aspect, costs and synergies, as the recent executive moves at both Disney and ESPN illustrate some of that.
ESPN is undisputedly expensive to operate, particularly in terms of rights fees to leagues. During much of the discussion last decade where ESPN was repeatedly cited as a drag on Disney earnings, those rights fees came under fire, especially with the company's NBA deal. The company also has notable costs in facilities, equipment, and personnel, and efforts to control costs in that last category over the years have included repeated rounds of layoffs.
But ESPN also brings in a lot of money in its own right from multiple sources. Those include the industry-leading per-subscriber fee it gets from multichannel video providers, the direct ESPN+ subscription fees it gets from consumers, and the advertising revenues it collects across mediums and platforms (especially from top-tier audience events like the College Football Playoff or Monday Night Football). And, importantly, a lot of those revenues (and also some cost savings) come from input and output savings with Disney's other businesses.
The first and most obvious one is ABC. ESPN and ABC are so closely tied at this point that any sort of spinoff or sale probably would need to include both. Separating out ABC would cause major issues for both networks, with ESPN losing a broadcast-reach place for big events (a key part of many of its rights deals, including with the NFL and NBA) and ABC having to rebuild its own sports department (which was folded into ESPN in 2006) in some way. So there's clear value to keeping ESPN and ABC together. But there's also value for ESPN from other, less obvious Disney areas, and value for other Disney properties from ESPN.
One area that doesn't get as much discussion is Disney's other television networks. They have lots of investments there, including with the FX networks, the National Geographic channels, Freeform, and Disney XD. And Disney typically negotiates carriage for all its channels at the same time, which is a big part of how they got the ACC Network on to so many systems around its 2019 launch, and how they even got holdout Comcast on board for that in 2021.
There are still occasional carriage disputes between Disney and MVPDs, but most of them don't last long. And this is an area where ESPN (and associated networks, including the SEC Network and ACC Network) both benefits these other non-sports networks from its own desirability and benefits from what the other networks bring to the table themselves. Scale is quite helpful in carriage discussions, and Disney uses that to its advantage. Any separation out of ESPN would lead to quite different carriage talks for both ESPN and for Disney's non-spunoff networks.
It's also worth looking at the ties between ESPN and the rest of Disney's sports operations. And those ties are now much closer than they've been following last month's Disney reorganization, which saw ESPN named one of the company's three key divisions (alongside Disney Entertainment, led by Dana Walden and Alan Bergman, and Disney Parks, Experiences, and Products, led by Josh D'Amaro). That saw Jimmy Pitaro named chairman, ESPN; he was previously chairman, ESPN and sports content, but didn't actually have all of the company's sports (particularly some of the international divisions of it) in his portfolio.
Now, Pitaro is leading one of three giant Disney divisions. And he's added a lot of responsibility and direct reports as a result. And that comes around Iger's comments on the earnings call last month where this was announced, where he not only reinforced the importance of ESPN to Disney, but said they were not looking at spinning it off (and that a look into that under former CEO Bob Chapek concluded it wasn't worth it).
"ESPN is a differentiator for this company, is the best sports brand and television, is one of the best sports brand in sports. It continues to create real value for us. It is going through some obviously challenging times because of what's happened in linear programming. But the brand of ESPN is very healthy, and the programming of ESPN is very healthy," Iger said. "We just have to figure out how to monetize it in a disrupting and continuing disrupting world. That's it."

"But we're not engaged in any conversations right now or considering a spin off of ESPN. That had been done, by the way, in my absence. And I'm told the company concluded after exploring it very carefully, that it wasn't something the company wanted to do."
That Disney reorganization paved the way for this week's ESPN reorganization. That reorganization saw several key execs who had previously reported to Pitaro now reporting to new content head Burke Magnus, and Rosalyn Durant returning to ESPN from Disney Parks and assuming many of Magnus' former rights acquisition/programming/scheduling duties. And that's interesting on a further front of perhaps bolstering the chances of ESPN staying within Disney.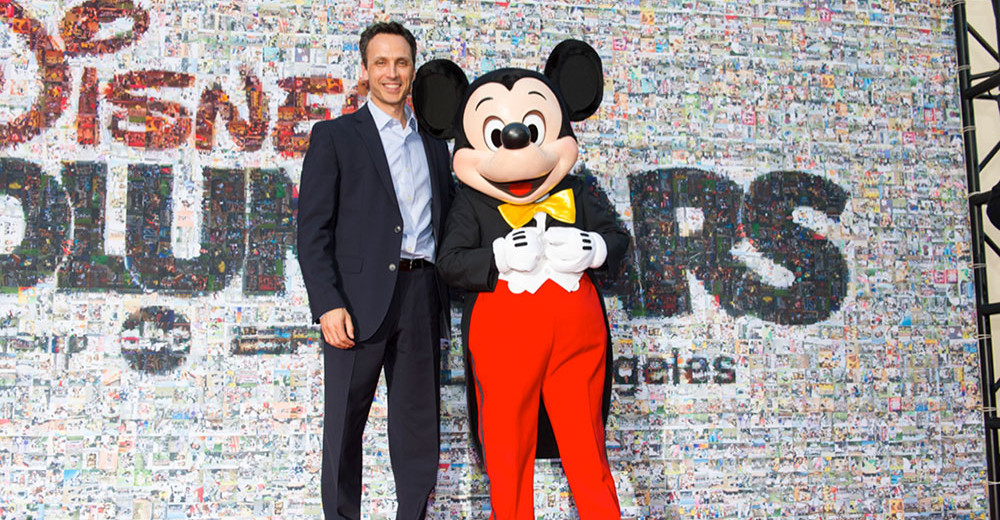 Pitaro has gained responsibility and reports as a result of the Disney change, and is one of the most important people there (even more than he was before), so it's easy to see him as a potential successor when Iger eventually steps down again. And Magnus has further solidified himself as Pitaro's "number two" here, and him picking up experience overseeing the content side could add to the case for him to lead ESPN someday if Pitaro takes a still-bigger role at Disney. Of course, individual executives aren't usually the biggest consideration in "to spin off or not to spin off," but it is perhaps notable that Disney as a whole is emphasizing Pitaro's role, and that Magnus is now taking on more himself and maybe being set up as a ESPN head-in-waiting.
Another angle to keep in mind here is the balance of linear versus streaming. And that's particularly notable with ESPN+. Its 24.9 million subscribers are solid in the sports space, but well below fellow Disney services Hulu (48 million) and Disney+ (161.8 million). Of course, that Disney+ number is global, and ESPN+ is just a U.S. service at this point. But it's also worth keeping in mind that a lot of people subscribe to ESPN+ primarily because of the Disney bundle, which offers all three services for $13 (ad-supported Disney+ and Hulu) or $20 (ad-free Disney+ and Hulu), making ESPN+ ($10 a month on its own these days) essentially free with those other services (Disney+ is $8 a month with ads or $12 without, Hulu is $8 a month with ads or $15 without). And, yes, that could continue even in the case of a spinoff (companies do strike deals with their ex-siblings), but it's nice and simple while they're all still together.
And that shared corporate ownership and bundle deal boosts ESPN+. And that helps boost the early claims from the likes of Iger and Kevin Mayer (now at Perform/DAZN) that ESPN+ was the company's "future."  Those remarks also included discussion of possibly eventually offering full over-the-top access to linear ESPN, similar to what we're now seeing from RSNs like Bally Sports, NESN, and MSG, and what we've previously seen from Canadian networks Sportsnet and TSN.
There's a balancing act on when to make that move. Offering ESPN fully over-the-top would hurt its carriage case and its subscriber numbers (and thus, its per-subscriber revenue, and possibly other Disney networks' carriage and per-sub revenue as well), but there's still some current frustration for many who keep a MVPD largely for linear ESPN access and would prefer to buy it separately (and more cheaply than a MVPD package). So it's a tough call on when and how to flip that switch. But there are a lot of benefits to that switch happening while ESPN is still in a Disney environment, from further financial and corporate resources to potential bundling of linear ESPN with Hulu and Disney+.
The last, but still critical, thing to keep in mind with spinoff or sale discussion is where a separate ESPN unit might land. The number of possible buyers for ESPN isn't that large given the company's scale. And some of those probably couldn't do it given the antitrust concerns that would come with purchasing ESPN (which have been noted in the sports network space, and meant that ESPN had to sell off the Fox RSNs and Fox networks in Brazil and Mexico after the Disney-Fox deal, although that sale is looking like a good thing these days).
So there's a real question of how much a separate ESPN might produce in a sale, and if that's actually higher than what keeping it in-house is worth. A spinoff wouldn't be as drastic, but it would remove some of ESPN's current operational efficiencies and ties to the wider Disney portfolio. So there is plenty of logic to Iger proceeding with what he's saying publicly and keeping ESPN as a "differentiator" rather than moving on from it. And while the recent Disney and ESPN reshufflings certainly don't prohibit a sale, they do seem to suggest Disney's currently proceeding with ESPN as an important part of their portfolio rather than something they're looking to get rid of in the near future.