Skip Bayless may have left First Take, but ESPN2's pioneer in mind-numbing, jaw-dropping, logic-defying forced sports debate is still going strong.
We are in the middle of July, which is traditionally a dead zone for juicy sports debates since the NFL and NBA are in the middle of their offseasons and that's about 97% of what First Take has covered in the past.
So what better thing to do when there's nothing to do than try to generate a potential future New England Patriots quarterback controversy between Jimmy Garoppolo and Tom Brady.
What percentage chance do you give @JimmyG_10 to win the @Patriots starting job in his 4-week audition? pic.twitter.com/v6USBYY2cU

— First Take (@FirstTake) July 18, 2016
The replies were exactly what First Take deserved.
@FirstTake pic.twitter.com/Ho5ANslGSy

— SeattlePatsFan (@SeattlePatsFan) July 18, 2016
@FirstTake pic.twitter.com/CbtNcn9xv9

— Murph (@TMurph207) July 18, 2016
@FirstTake This is why we have idiots in this country, because nonsensical topics like this only fuel the naiveté.

— Ryan Glab (@ryanglab) July 18, 2016
@FirstTake @JimmyG_10 @Patriots I mean I know it's a slow time for sports but really? This is the best you can do – 0% chance!

— Timbø $lice™ (@MMmvp56) July 18, 2016
.@FirstTake pic.twitter.com/TyHW4VY9Fr

— Not Robert Griffin (@Pseudo_RGIII) July 18, 2016
THANKFULLY, Stephen A. Smith was on vacation, which means your eardrums are safe. It was up to Jonathan Coachman and Max Bretos to try to navigate through this First Take Embrace Debate special.
First off, that was infinitely more watchable than anything with either Smith or Bayless. Seriously though, poor Max Bretox. You could tell his heart really wasn't in that one and he couldn't go all-in on the anti-Brady side.
Who could blame him? If it were up to me and I was tasked with trying to argue, "JIMMY GAROPPOLO HAS A CHANCE TO REPLACE 4-TIME SUPER BOWL CHAMPION TOM BRADY AFTER 4 NFL STARTS" on national television I probably would have reacted like this.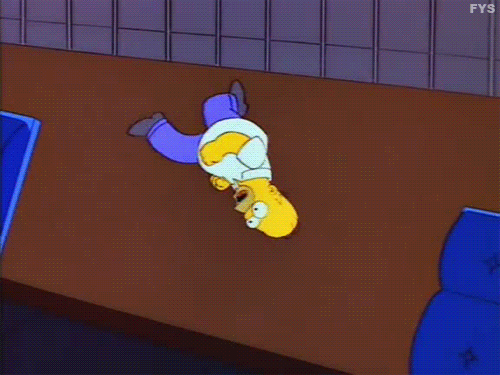 I do suppose it's progress since neither one of them mentioned Tim Tebow.