When Wes Welker recently signed with the St. Louis Rams, the little sportswriter in me wanted to see what the team had to say about signing a player whose history of concussions could have him one violent sneeze away from permanent retirement. Without thinking, my fingers went to the first URL I could think of for all things Rams. Sadly, Rams.com is not a site for football fans in St. Louis.
Rams.com is a site about horned mountain sheep.
Well, technically now Rams.com is an infected site you totally should not visit (hence no hyperlink), which makes me nervous that the time I spent spelunking page after page about wild mutton set off some kind of trigger and now I'm on a government watch list.
StLouisRams.com is the URL for the football team, which means the Rams of the NFL will need a new name if and when they move out of Missouri. Sure as sheep, it would be easier to just buy Rams.com, if the team can afford it.
My initial mistake led to a thought: how many NFL teams don't own the URL of their nickname? With all the money in the world at their disposal, what would preclude an NFL team from procuring their nickname URL for optimum branding opportunities?
For each team in the NFL, the answer seems different.
There are 16 teams in the league that use their mascot-dot-com as the main URL for the team, a list that includes the Patriots, Bengals, Steelers, Colts, Jaguars, Chiefs, Raiders, Chargers, Giants, Redskins, Packers, Vikings, Panthers, Buccaneers, 49ers and Seahawks.
Of the remaining 16 teams in the league, just two nickname domains are owned by the team but not used as the primary URL, as both the Dolphins and Browns have their mascot sites autoforward to MiamiDolphins.com and ClevelandBrowns.com, respectively. It's worth noting that most of the other teams without mascot-only URLs simply use their city before the mascot name. Easy enough, really. Still, it's fun to see what's on those other sites, if only to get a sense of why the NFL teams don't own them.

The 14 remaining teams have to settle for city-specific URLs for a number of reasons. The Denver Broncos, for example, can't use Broncos.com because it's a team fan forum that hasn't been updated in a calendar year. One has to wonder for how many season tickets that name is being held for ransom.
Cardinals.com is being used by the St. Louis Cardinals, which must annoy Arizona brass as much as it must annoy the United States Tennis Association that the United States Golf Association owns USOpen.com. AZCardinals.com just doesn't have the same ring on marketing materials, though clearly over the course of time since the internet was created, the St. Louis Cardinals have been the top dog, er, bird between the two.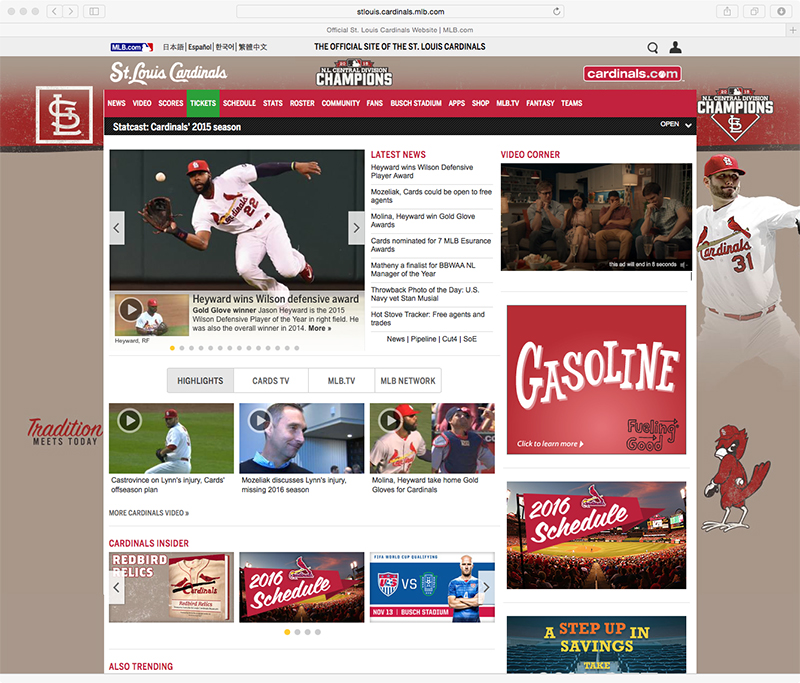 The Eagles can't have Eagles.com because The Eagles have it.
Three teams are blocked by existing brands. Jets.com is a website where you can rent actual jets.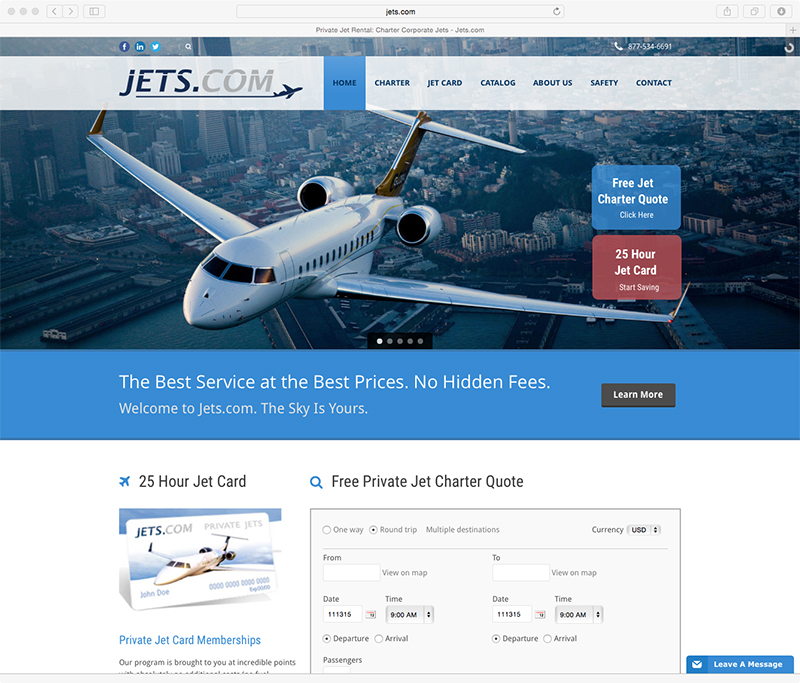 Bills.com is a site for a company about the fast-paced world of bill payment. That kid could probably make all pro on defense for Rex Ryan.
The strangest URL is Lions.com, which is for a networking site that has nothing to do with professional football or actual lions.
Similarities come up for the Saints, which could be any number of things, but it turns out Saints.com is nothing but a forwarding site for Ace.com, a two-bit eBay portal.
One of the few remaining URLs is a dead link—the Titans use TitansOnline.com because Titans.com is dead—while the most peculiar page is the Ravens site, which auto-forwards from Ravens.com to a locked Facebook.
The Bears can't have Bears.com because some internet spammers have it.
Somewhat amazingly, only three of the 13 non-team sites are being held for ransom. Texans.com is held by a brokerage group called Global Ventures, with a valuation of $31,650 for those looking to purchase it.
Falcons.com is brokered by DomainNameSales.com. AA spoke to a rep named Ryan, telling him we are in the market to purchase sites connected to NFL teams to use as auto-forwards to our national sports site—an idea we are TOTALLY going to do if we can afford it—and we were told that, "a large owner with some particularly high profile domain names, of which Falcons.com is one, is looking for $750,000 for that name."
Three quarters of a million bucks for Falcons.com is high, but not as high as the grand daddy of them all, Cowboys.com.
A woman named Tracy at eNaming.com answered our call and said the owner of Cowboys.com is looking for offers "in the seven figures." Too bad Greg Hardy wasn't suspended for longer. Jerry Jones could have used that million bucks per game to buy what would be the best URL in the NFL.