Can you believe this is our SIXTH year counting down the best broadcasting bloopers and announcing gaffes of the year at Awful Announcing? Our favorite part of our annual Year End Listapalooza goes back to our roots and celebrates the biggest and best broadcasting bloopers and boners. If you want to take a walk down memory lane, you can enjoy our previous countdowns before you saddle up for the 2015 version.
Top 10 Announcing Gaffes of 2010
Top 11 Announcing Gaffes of 2011
Top 12 Announcing Gaffes of 2012
Top 13 Broadcast Bloopers of 2013
Top 20 Broadcast Bloopers of 2014
Here now the Top 15 Broadcast Bloopers of 2015…
15) Matt Vasgersian pulls a Road Warrior Hawk
It's a pretty impressive accomplishment to photobomb your own co-host, and that's exactly what Matt Vasgersian did on MLB Network.  It reminded us of this classic WWE blooper…
14) Grant Hill gets railroaded by careless fan
How are you going to do this to a seven time NBA All-Star and two time NCAA champion???
13) Usain Bolt taken out by Segway
Usain Bolt wins the 200m at the World Championships, then gets taken out by a photographer on a Segway… pic.twitter.com/cjMXIFJEMl @NBCDFW

— Pat Doney (@PatDoneyNBC5) August 27, 2015
Usain Bolt won the 200 meters World Championship this year.  So what's the only way to slow down the fastest man in the world?  By kneecapping him from behind with a cameraman on a Segway.  How we haven't had the Bolt vs Segway matchrace yet is beyond me, it'd be a lot more entertaining than Mayweather vs Pacquiao.
12) Mike Patrick must have been daydreaming about Britney
When it comes to pure announcing gaffes, this call from Mike Patrick during the Michigan State-Indiana game ranks right at the top.  He calls an overthrown Indiana interception (the defender and receiver are wearing the same number) even though he's behind the Spartan WR and has his back to the play.
11) This Cubs intro is a hot mess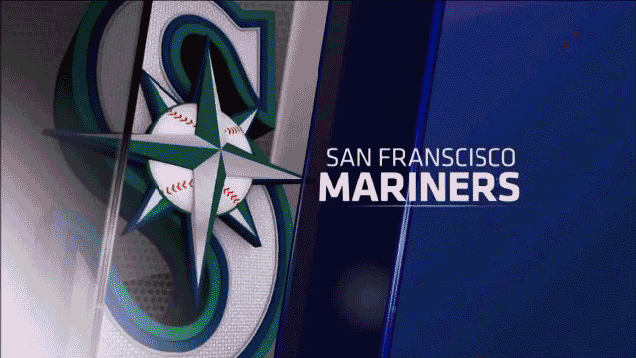 The Cubs' television intro is about as effective as the franchise has been at winning championships since 1908.  The Milwalkee Brewers?  The San Franscisco Mariners?!?!  (GIF via Deadspin)
CLICK HERE TO CONTINUE READING >>>