When Brian Powell founded Awful Announcing in 2006, this website was mostly a place for people to come and commiserate about their least favorite sports announcers.  Powell took that original vision and expanded it to a place where AA covered announcing schedules and comings and goings as well.  When we rebooted AA in 2010, we took Powell's excellent work and expanded it once again – covering every angle of sports media including ratings, rights deals, and breaking news.
But every now and again we have to circle back to our roots and discuss this site's namesake.  Many times this is a light-hearted blooper or something we can all laugh at and then move on.  And then there are other times when a broadcast is so painful to listen to that it actually takes away from the sporting event at hand and becomes the central talking point from the game.
Last night's Vikings-49ers Monday Night Football nightcap with Chris Berman and Trent Dilfer at the mics was one of those examples.  Right, Katie Nolan?
@awfulannouncing I feel like this game is why you were invented.

— Katie Nolan (@katienolan) September 15, 2015
Simply put, it was one of the most excruciating broadcasts seen on national television in quite some time.
This is weird. I keep turning the volume down and Trent Dilfer is still getting louder.

— Scott Kacsmar (@FO_ScottKacsmar) September 15, 2015
Chris Berman and Trent Dilfer are calling the second game in case you want to practice watching a football game in hell

— Fake Bo Pelini (@FauxPelini) September 15, 2015
Commercial break. Berman loads up on Canadian Tylenol, Dilfer shouts into a mirror.

— Rummy (@RumfordJohnny) September 15, 2015
Chris Berman and Trent Dilfer are the worst commentating team of all-time, not sure why ESPN makes us suffer through this every year .

— gifdsports (@gifdsports) September 15, 2015
Berman has always been out of place as a play-by-play man, but ESPN has given him this assignment the last few years as something of a lifetime achievement award for his work at the network.  To his credit, Boomer isn't the worst play-by-play man you've ever heard.  However, his trademark use of nicknames and outdated cultural references leaves fans reaching for either the mute or SAP button.  Here are just a few examples:
– After a big hit on a 49ers punt, Berman called it a "rack and pinion" hit because the 49ers punter's name is Bradley Pinion.  This is what a rack and pinion looks like.  I have no idea what it has to do with a football tackle.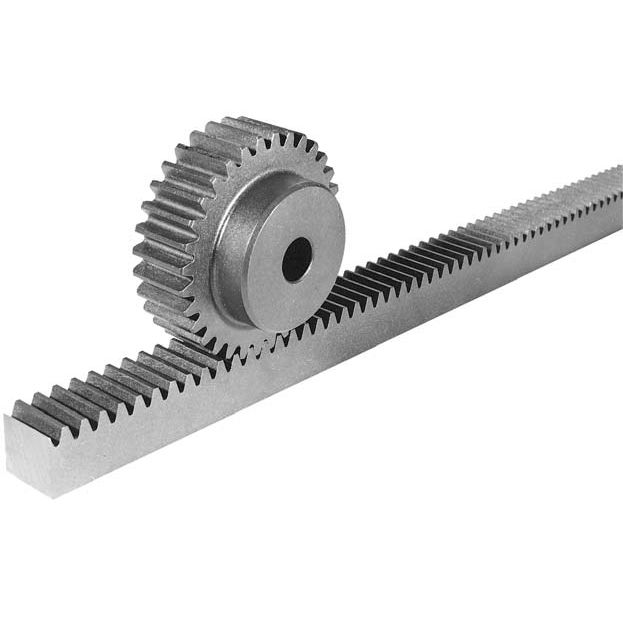 – Berman repeatedly referred to Levi's Stadium as "The Big Bellbottom," trying desperately to get over a kitschy nickname that would have been out of date in 1990, let alone in 2015.  Nobody outside of Chris Berman will ever call the 49ers home field "The Big Bellbottom."
– With Jarryd Hayne's debut, you knew there would be some painful Australia-related puns.  On one carry, Berman said Hayne was "Waltzing his Matilda."  The sound you heard was thousands of facepalms coming from down under.
But incredibly, Chris Berman was not the most offensive part of the telecast.  No, that honor belongs to analyst Trent Dilfer, who decided it would be a great idea to spend the entire game yelling at viewers at the top of his lungs.  It was so bad that after we tweeted this out, "Why is Trent Dilfer yelling at me" was trending on Twitter!
"Why is Trent Dilfer yelling at me?"https://t.co/3mXa39VGRz

— Awful Announcing (@awfulannouncing) September 15, 2015
For even the most mundane plays, Dilfer took it upon himself TO TALK VERY LOUDLY AND EXCITEDLY ABOUT EVERY SINGLE THING THAT OCCURRED ON THE FOOTBALL FIELD.  Even Will Ferrell's voice immodulation guy from Saturday Night Live was hoping Dilfer would turn it down a notch or two.  It's almost like the producers grabbed Dilfer before the game and told him, whatever he said, to say it as loudly as possible so that it would sound like great analysis.
Dilfer is highly favored at ESPN as a studio analyst.  In that role, he's decent in that he can go in-depth and stay away from a lot of typical analyst cliches.  But he also has this uniquely NFL analyst way of talking where he talks slowly and loudly because EVERYTHING… HE… SAYS… IS… IMPORTANT… BECAUSE… HE'S… TALKING… ABOUT… THE… NATIONAL… FOOTBALL… LEAGUE.
Put that in a broadcast booth, and it gets multiplied several times over with the energy of a live sporting event.  At one point after a discussion about the 49ers offseason that saw them lose a number of stars, Dilfer shouted aloud that other NFL teams would "die" to have the San Francisco 49ers roster, as if we were talking about something that was literally life and death and that some front office member would gladly sacrifice his own life to acquire Anquan Boldin.
I really hope broadcasting schools around the country will show their students what happened on ESPN on Sunday and Monday night.  During Sunday night's US Open tennis final, Chris Fowler, John McEnroe, and Patrick McEnroe did something phenomenal during the final game of the match – they let the pictures tell the story.  Fowler only came in to tell viewers about championship point and instead of ranting and raving over the action, the announcers made the wise decision to let the action speak for itself for the last several points.
On Monday night, Chris Berman and Trent Dilfer bombarded viewers with a constant barrage of broadcasting schtick and exhaustive, hyperbolic analysis.  At one point, Dilfer had to caution viewers that he wasn't trying to put Carlos Hyde in the Hall of Fame, as if someone listening to his analysis would actually be tempted to do so after his first career 100 yard game.
As elegant as ESPN's US Open telecast was, Berman and Dilfer's performance was the broadcast equivalent of "LOUD NOISES."
Now to try to do something about this constant ringing in my ears…
Screengrab via @KofieSpeaks