Tim Tebow was a Heisman Trophy winning quarterback who was the most recognizable college football player during his career at Florida.  Johnny Manziel was a Heisman Trophy winning quarterback who was the most recognizable college football player during his career at Texas A&M.
The similarities between the two run fairly deep.  Both have their legions of fans.  Both can be very polarizing figures.  Both at various times have been covered on a near 24/7 basis by ESPN.
Bristol took Tim Tebow and turned him into TebowMania, a runaway monster with You Know Who playing the lead role of Dr. Frankenstein.
Before CNN had Malaysia Airlines Flight 370, ESPN had Tim Tebow.
He Who Shall Not Be Named and the Embrace Debate culture within Bristol took TebowMania as far as it could possibly go, well beyond the reaches of any other sane human being.  They debated Tebow when he was with the Broncos.  Debated Tebow when he was riding the bench with the Jets.  Debated Tebow when he was the last quarterback on the Patriots preseason roster.  Debated what Tebow would have done on other NFL teams even though he was out of the league.
But now with Tebow's NFL career over and the former quarterback serving as an ESPN analyst, what are they to do?  The only possible thing they can do.
Build a new monster.
ManzielMania is slowly beginning to take shape.  We've seen it with Ron Jaworski and the insufferably long draft process and now frighteningly enough, we're seeing it with You Know Who.
On Friday, the Dark Lord wrote a column on the front page of ESPN.com with this opening salvo.
I was right about Tim Tebow and I will be right on a much higher level about Johnny Manziel.
Let's see all the ways he was "right" about Tim Tebow.
Perhaps the Dark Lord's definition of "right" doesn't quite match that of the remaining 7.046 billion people walking Planet Earth.  If that doesn't spook you out though, this will…
Tebow was a phenomenon. Manziel will be a perennial Pro Bowler, a Michael Vick fully capable of picking you to pieces from the pocket.

So please do not say I now have my "new Tebow." That's an insult to Manziel. I wrote a year ago that Manziel was already operating on a higher level than Tebow ever had — after Manziel won the Heisman Trophy in his first year as a college starter, breaking Cam Newton's single-season SEC total offense record in two fewer games. Now, Manziel makes Blake Bortles andTeddy Bridgewater look like just guys.

Next season, Manziel will have the same national impact on some lucky city that Tebow did on Denver and its Broncos in 2011. And it will last.
He has his new Tebow.  Except this monster promises to be even bigger than the last one.
The resemblance is a little spooky, but I know what you're thinking.  There's no way that after being mocked for two years and having their entire credibility as a $50 billion company called into question that ESPN would go down the same path with Johnny Manziel as they did with Tim Tebow.  Even ESPN's president publicly admitted they went too far with their Tebow obsession.  They would never do something as crazy as make another terrifying autotune mashup about Johnny Manziel like they did for Tim Tebow.  Would they?
Would they?
Oh no… no… don't tell me…
https://www.youtube.com/watch?v=_E6uyobcp9Y
https://www.youtube.com/watch?v=zMK9FKMG3Nc
RUN FOR YOUR LIVES!!!!!!!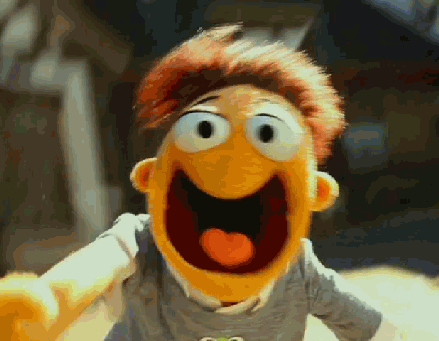 H/T @JimMWeber