It all started with an exchange on Twitter with Richard Deitsch of Sports Illustrated.  The question was this – what if ESPN were the NCAA Tournament?  WIth everyone capable of typing words on a keyboard putting together some kind of March Madness tournament, it's about time we got in on the action.  Usually we like to save our tournaments for July (Greatest Call and Mount Rushmore), but this was too good of a concept to save for then.
Who is your favorite ESPN personality?
With all of the moves being made at ESPN over the past few weeks – from Nate Silver to Brent Musburger and Chris Fowler, it's as good a time as any to crown the King or Queen of Bristol.  And since ESPN doesn't hold the broadcast rights to the NCAA Tournament, it's not fair that our friends in Bristol have to miss out on the fun year after year.  That's what Bristolology is for!
The rules are simple.  We've selected 68 ESPN personalities to stock our field.  The tournament will mirror March Madness for the next few weeks.  (Voting for the play-in games begins this Tuesday.)  Your task for each matchup is to vote for your favorite ESPN personality.
This was a difficult process for the AA Selection Committee.  There are… a whole heck of a lot more people in contention for this than you would ever expect.  We're talking anchors, analysts, announcers, writers, talking heads, hosts, reporters, and even Liam Neeson.  In fact, you'll see many very deserving names that were left on the bubble below.  We could have expanded the field to to 96 entrants and probably still left out some talented individuals.  Narrowing down the field to 68 meant some long nights pouring over all sorts of advanced statistical metrics.  And then after that, we just threw the seeds out wherever we wanted while making sure to punish all the hockey people at the network by giving them #15 seeds in true Bristol spirit.
We begin with the play-in games Tuesday, but until then you can Embrace Debate over our seeds and tournament field in the comments below!
Who's Now Region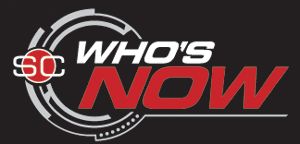 1) Bob Ley
16) Play-in Winner: Tim Tebow vs Skip Bayless
8) Matthew Berry
9) Nate Silver
4) Trey Wingo
13) Stuart Scott
5) Sam Ponder
12) Keith Olbermann
3) Kirk Herbstreit
14) Paul Finebaum
6) Dan Le Batard
11) Bomani Jones
7) Chris McKendry
10) Jalen Rose
2) Dan Shulman
15) John Buccigross
Mount Rushmore Region
1) Chris Berman
16) Stephen A. Smith
8) Tony Kornheiser
9) Michael Wilbon
4) Ian Darke
13) Karl Ravech
5) Tony Reali
12) Play-in Winner: Taylor Twellman vs Alexi Lalas
3) Dick Vitale
14) Sage Steele
6) Brad Nessler
11) John McEnroe
7) Lee Corso
10) Michelle Beadle
2) Scott Van Pelt
15) Linda Cohn
Titletown Region
1) Bill Simmons
16) Play-in Winner: Colin Cowherd vs Rick Reilly
8) Dave Pasch
9) Bill Walton
4) Adam Schefter
13) John Kruk
5) Lindsay Czarniak
12) Adnan Virk
3) Jon Gruden
14) Trent Dilfer
6) Tom Rinaldi
11) Jeremy Schaap
7) Doris Burke
10) John Saunders
2) Mike Tirico
15) Barry Melrose
ESPN: The Weekend Region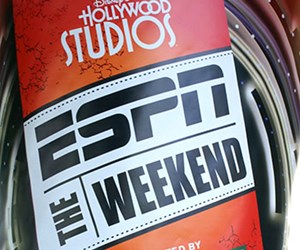 1) Chris Fowler
16) Matt Millen
8) Mike Breen
9) Jeff Van Gundy
4) Brent Musburger
13) Lisa Salters
5) Hannah Storm
12) Play-in Winner: Neil Everett vs Stan Verrett
3) Jay Bilas
14) Mel Kiper Jr.
6) Joe Tessitore
11) Robert Flores
7) Mike & Mike
10) Suzy Kolber
2) Rece Davis
15) Steve Levy
Deserving candidates still on the bubble – Hubie Brown, Doug Collins, John Clayton, Dan Dakich, Fran Fraschilla, Seth Greenberg, Jay Harris, Adrian Healey, Dale Jarrett, Mark Jones, Andy Katz, Tim Kurkjian, Barry Larkin, David Lloyd, Kenny Mayne, Sean McDonough, Brett McMurphy, Chris Mortensen, Beth Mowins, Kevin Negandhi, Holly Rowe, Chris Spielman, Wright Thompson, Pablo Torre, Sara Walsh.