68 is down to 16 as we're ready to unleash the polls in the Sweet 16 of Bristolology!
The first 2 rounds were fun, but now we're getting into some true heavyweight matchups and the voting is only getting more difficult for you on our way to crown the King (or Queen) of Bristol, Connecticut.
We'll leave these Sweet 16 polls open through Friday night.  All 8 of them are below for your votes.
As always your task is simple, vote for your favorite ESPN personality in each matchup.
Who's Now Region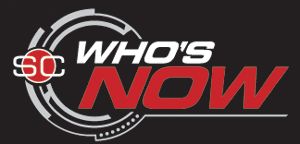 1) Bob Ley vs 4) Trey Wingo
Bob Ley has rolled through the tourney as our #1 overall seed. On the other side of this matchup, Trey Wingo narrowly defeated Sam Ponder in Round 2.  Can he take down The General?
3) Kirk Herbstreit vs 15) John Buccigross
Bucci has become the Florida Gulf Coast of this year's tournament, easily getting through the first round with plenty of flair.  But he faces a very tough Sweet 16 test against ESPN's #1 college football analyst.  If Bucci wins again, we may see the return of the Kirk Herbstreit Earthquake Face.
Mount Rushmore Region
8) Tony Kornheiser vs 13) Karl Ravech
Here's our equivalent of Dayton-Stanford.  TK took down eternal rival Chris Berman in Round 2 and you would have to consider him the favorite in this matchup.  The upset-minded Ravech has defeated Ian Darke and Tony Reali on his road to the Sweet 16.
2) Scott Van Pelt vs 6) Brad Nessler
A fantastic matchup of two of ESPN's most well-liked personalities in this one.  Nessler is terribly underrated as a play by play man on the national scene while SVP has become one of the faces of ESPN over the last few years.
Titletown Region
1) Bill Simmons vs 4) Adam Schefter
It's appropriate that the chalk has survived in the Titletown region.  Simmons beat Walton in the "Battle of the Bills" while Schefty survived a tough fight with Lindsay Czarniak.  Both have huge social media followings, and those disciples could be key in deciding this one.
2) Mike Tirico vs 3) Jon Gruden
Partners on Monday Night Football… adversaries in Bristolology.  Tirico and Gruden have teamed together to finally give MNF some stability on ESPN and are an entertaining listen in the broadcast booth.  Both offer much more to ESPN though.  Only one can advance…
ESPN: The Weekend Region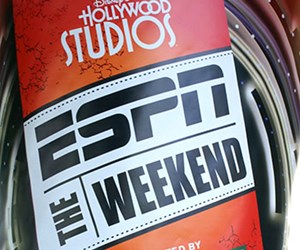 1) Chris Fowler vs 4) Brent Musburger
The Kentucky-Lousiville of our Sweet 16.  Fowler took Musburger's job as the voice of the college football playoff in the broadcast booth.  Can Brent get his revenge here?  More importantly – what's the spread in this matchup?
2) Rece Davis vs 3) Jay Bilas
Another matchup that features co-workers in Bristol.  Davis and Bilas team together on ESPN's basketball version of College GameDay and are both very capable of winning this whole thing.