Bob Ley, Trey Wingo, Kirk Herbstreit, John Buccigross, Tony Kornheiser, Karl Ravech, Brad Nessler, and Scott Van Pelt.
Those are the 8 names that have advanced to the Sweet 16 of Bristolology, the tournament to decide your favorite ESPN personality.
Now it's time to decide which other 8 names will join them in the next round.  Today sees voting in the Titletown and ESPN: The Weekend regions.
As always, vote for your favorite ESPN personality in each matchup…
Titletown Region
1) Bill Simmons vs 9) Bill Walton
Bill Walton has been in epic form recently working the NIT for ESPN.  Bill Simmons has built an empire at ESPN.  Can the big redhead pull off what would be the greatest upset in the history of western civilization and one of the defining moments of our time?  (Is that overstating it?)
4) Adam Schefter vs 5) Lindsay Czarniak
This may be the most difficult second round matchup in which to vote.  Czarniak defeated fellow ESPN rising star Adnan Virk in Round 1 and now faces the top newsbreaker in sports.
3) Jon Gruden vs 6) Tom Rinaldi
In 2022, when Jon Gruden wins the Super Bowl with the Jacksonville Jaguars, the Tom Rinaldi essay on Spider 2 Y Banana will be award winning television.
10) John Saunders vs 2) Mike Tirico
Two of ESPN's most versatile personalities square off in this intriguing matchup.  The host (Saunders) versus the play by play man (Tirico).  Which one is your favorite ESPN personality?
ESPN: The Weekend Region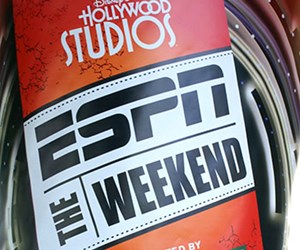 1) Chris Fowler vs 9) Jeff Van Gundy
A very interesting 1-9 matchup.  JVG dispatched partner Mike Breen in Round 1 while Fowler's matchup against Matt Millen was the biggest blowout of the tournament so far.  Van Gundy's scrappy though, and will be a tough out.
4) Brent Musburger vs 5) Hannah Storm
There's a joke here involving Katherine Webb and Tony Kornheiser, but let's just play it safe, move beyond those, and present the poll…
3) Jay Bilas vs 11) Robert Flores
Jay Bilas survived one more round in Bristolology than his Dukies as a #3 seed!  He faces SportsCenter anchor Robert Flores in Round 2.
10) Suzy Kolber vs 2) Rece Davis
They aren't the lead studio anchors for their respective sports at ESPN but both Kolber (NFL) and Davis (college football) have a loyal following.  Although one has to wonder whether Suzy Kolber would survive Mark May and Lou Holtz the way Davis has over the years.