With the play-in games finished, it's time for the best day in sports on the calendar… Day 1 of Bristolology, of course!  What, you thought I was talking about one of the thousands of other bracket contests out there?  Please!  We all know this is the only one that really matters as we name the pretend king or queen of Bristol, Connecticut.  I at least hope whoever wins gets a key to the city or a day named after them or something.
Today sees voting in the Who's Now and Mount Rushmore regions.  Tomorrow we'll vote in the TitleTown and ESPN: The Weekend regions.  Round 2's matchups will come your way next Monday and Tuesday.
Your task is simple, vote for the person who is your favorite ESPN personality in each duel.  16 first round matchups await your votes!
Who's Now Region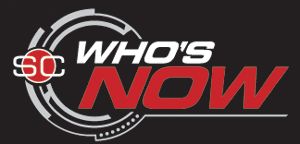 1) Bob Ley vs 16) Tim Tebow
An ESPN lifer versus someone who's only worked for Bristol for a few years now.  (Wait, I'm seeing that Tim Tebow was hired by ESPN in December.  You mean ESPN wasn't paying Tim Tebow when they were talking about him 24/7?  Who knew!)  Can ESPN's top celebrity athlete topple ESPN's top journalist?
8) Matthew Berry vs 9) Nate Silver
The new kid on the block in ESPN's numbers game faces their established fantasy expert.  While Silver has just started at ESPN, his 538 site has made a great first impression.  Sadly for both of these guys, this matchup can't be decided by a statistical algorithm on the importance of them to ESPN, but with good old fashioned democracy.
4) Trey Wingo vs 13) Stuart Scott
The host of NFL Live versus the host of Monday Night Countdown.  Both have seen their fair share of time in the SportsCenter studios as well and are longtime servants of the network.
5) Sam Ponder vs 12) Keith Olbermann
A classic 5-12 game that sees one of the true rising stars in the entire industry against a veteran that has recently returned home to ESPN.  Ponder is a great dark horse pick for everyone filling out their brackets, but she has to get through this matchup first.
3) Kirk Herbstreit vs 14) Paul Finebaum
A matchup that is sure to get the blood flowing for college football fans.  Herbie is the #1 college football analyst at the network both in the studio and the booth. Finebaum is another new kid on the block, but has an entire region that hangs on every word he says.  Can PAWWWLLL go on a Cinderella tournament run?
6) Dan Le Batard vs 11) Bomani Jones
Perhaps you could accuse the selection committee of highly questionable behavior by pairing these two against one another in Round 1.  See what I did there?  If Jones can pull the upset, Gonzalo Le Batard should become a Jones at least for a day.
7) Chris McKendry vs 10) Jalen Rose
Here's the real meat of the competition – a matchup between two totally different ESPN personalities that can go either way.  McKendry is one of ESPN's best anchors, but doesn't have the high profile that her work may deserve.  Rose has been everywhere across ESPN platforms as Bill Simmons' running mate and an NBA/college expert.
2) Dan Shulman vs 15) John Buccigross
Shulman is ESPN's lead play by play man for both MLB and college basketball coverage and is one of the true pros in the industry.  But he faces a tough matchup against Bucci, who will have to overcome the 15 seed imposed on him by the committee for being a hockey fan, in true Bristol fashion.
Mount Rushmore Region
1) Chris Berman vs 16) Stephen A. Smith
Could this be a 16 vs 1 upset?  Both individuals aren't necessarily loved by critics, but at least Berman has decades of success and relevance to back up his career.  Stephen A. Smith argues with Skip Bayless every day.
8) Tony Kornheiser vs 9) Michael Wilbon
Another cruel matchup from the selection committee *evil grin* sees the PTI stalwarts go head to head.  It's interesting to note both of their ESPN careers following similar patterns.  Kornheiser (MNF) and Wilbon (NBA Countdown) have attempted to expand their profile at ESPN, but have returned to their home base at PTI.  They are both part of one of the best sports shows of the last 10 years, but only one can advance.
4) Ian Darke vs 13) Karl Ravech
The voice of ESPN's soccer coverage squares off against the host of Baseball Tonight.  One that Ian Darke might call a peach of a matchup.
5) Tony Reali vs 12) Alexi Lalas
Lalas survived his play-in game against fellow soccer analyst Taylor Twellman and now faces the difficult challenge of facing Statboy.  Reali's rise at ESPN from the guy at the end of PTI to one of the longest running hosts at the network is a great success story.
3) Dick Vitale vs 14) Sage Steele
You can certainly argue that Dick Vitale is the Michigan State or Louisville of this bracket as an underseeded powerhouse.  Don't underestimate Sage Steele though, who is incredibly valued in Bristol and is now the host of the network's NBA coverage.
6) Brad Nessler vs 11) John McEnroe
Nessler is one of the most criminally underrated play by play men in the business and it's a wonder why he wasn't even in consideration for the top college football job.  McEnroe may not be associated with ESPN by a lot of folks, but he's one of the best analysts in sports and his Bristol profile will rise as he takes on a general sports role in his new contract.
7) Lee Corso vs 10) Michelle Beadle
Lee Corso has been an institution on College GameDay for decades while Beadle became a star at SportsNation, left, and came back.  Will Beadle's fans say "not so fast" to the most famous senior citizen to wear mascot heads?  You can clearly see Lee is ready for battle.
2) Scott Van Pelt vs 15) Linda Cohn
Two of the most recognizable SportsCenter anchors do battle in this 2-15 matchup that should be very competitive.  SVP certainly has a higher profile with his afternoon radio show and presence across several different key properties, but Cohn has plenty of support as well, especially after she held her own in GriffeyGate.
View the entire Bristolology bracket here and come back to vote in Part II of Round 1 tomorrow!