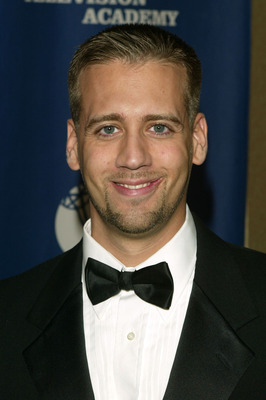 With Charissa Thompson leaving ESPN for Fox, Bristol needs a new co-host for SportsNation, a show which has seen quite a bit of turnover since the days of Colin Cowherd and Michelle Beadle. Marcellus Wiley has been entrenched as one co-host and now comes word today from ESPN PR's Mike Soltys that his ESPN LA radio partner and former Around the Horn host Max Kellerman will join him.
Yes, that Max Kellerman.
New co-host for SportsNation is @Max_Kellerman. Debuts at 6pET with @marcelluswiley on ESPN2.

— Mike Soltys (@espnmikes) June 24, 2013
Kellerman has been slowly coming back to ESPN airwaves and had co-hosted episodes of Nation at Night – a peculiar late nightish spinoff of the afternoon show, but to see his return in a full-time role almost a decade after leaving Around the Horn is somewhat surreal. Kellerman was one of ESPN's young stars at the network in the early 2000s but left Bristol for the infamous and short lived I, Max on Fox Sports Net. He then wandered around cable news and radio appearing on MSNBC, CNN, ESPN Radio NY, and HBO Boxing where he still works as a fight analyst. It is somewhat strange ESPN would officially announce Kellerman's full-time return to TV in such a quiet and unassuming way, not exactly Bristol's modus operandi.
You'd have a better chance of getting back into an NBA Finals game after leaving early than you would getting back into Bristol, but Kellerman is one of the few individuals to pull off the rare feat. The return of Quite Frankly can't be too far behind…