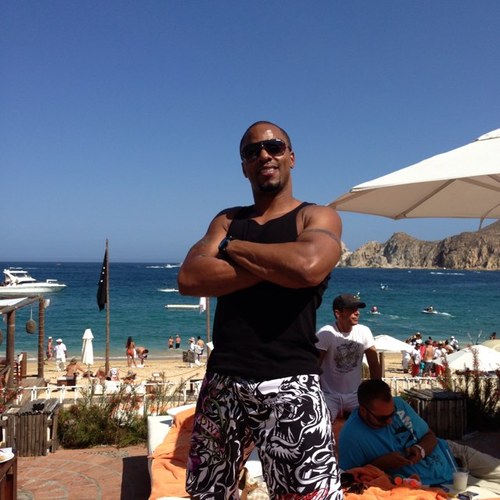 The rape charges against former All Pro safety and NFL Network analyst Darren Sharper took a couple more turns on Thursday. After being charged with 7 felonies connected with allegedly drugging women and then raping them when they passed out, Sharper pleaded not guilty at his arraignment in Los Angeles. In the process, a judge raised his bail to $1 million dollars.
However, even more sexual assault allegations are being lodged at Sharper. Now Shaper is under investigation in Miami in a case that follows the same blueprint as the other charges against him. From the New Orleans Times-Picayune:
"The ongoing sexual battery investigation of former New Orleans Saints player Darren Sharper in Miami Beach is examining an incident that took place at Sharper's condo in late September or early October 2012, when he had sex with a woman who was so intoxicated that at first she didn't realize what was going on, according an initial police report released Thursday (Feb. 20).
The woman said she was "extremely intoxicated" when she and Sharper went into a room in his condo and he closed the door, the report said. The woman said witnesses then heard her tell Sharper, "No, no stop, I don't want to." Later she awoke and "discovered her pants were off and (Sharper) was laying on top of her" and had penetrated her, the report said. The woman told police she "was in a state of shock, and asked (Sharper) 'What's going on?'" the report added.
The Miami incident marks the eighth case in five states in which Sharper is under investigation or has been charged with sexual misconduct."
While Sharper has a condo in Miami, he's been living in Los Angeles because of his NFL Network job. He not only faces investigations in California and Florida, but also Louisiana, Arizona, and Nevada. We'll provide more updates as they become avaialble.