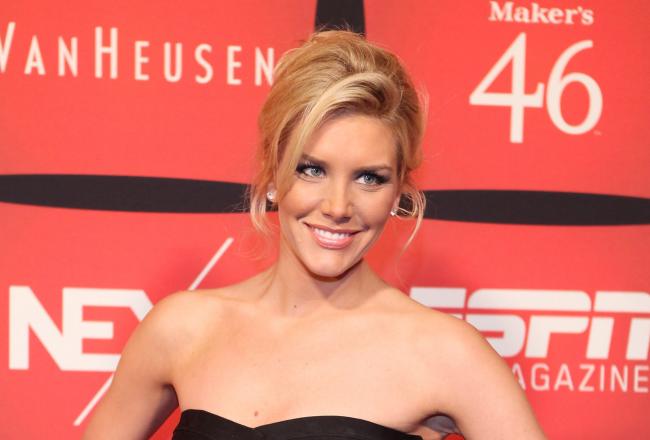 SportsNation cohost Charissa Thompson will branch out from the friendly confines of the sports world (to a degree), and will serve as a cohost of ABC's celebrity diving show Splash alongside Joey Lawrence. Yes, *that* Joey Lawrence (WHOA!)
We mentioned the show in passing in December, along with the competing diving show on Fox starring Terrell Owens and a host of D-list celebrities. Splash is a little more sports-based, with Ndamukong Suh (hopefully spelled correctly this time), Kareem Abdul Jabbar, skier Rory Bushfield, Kendra Wilkinson (Mrs. Hank Baskett), and of course, Katherine Webb all taking part in the competition.
It's nice to see Thompson, one of ESPN's more unique female personalities, getting a chance to branch out a little bit, but it's a shame that it's as a host of a hideous-sounding reality show. Splash premieres on March 19th, and hopefully it at least gives Thompson some exposure and the ridiculous premise doesn't completely bury her.
[ESPN]