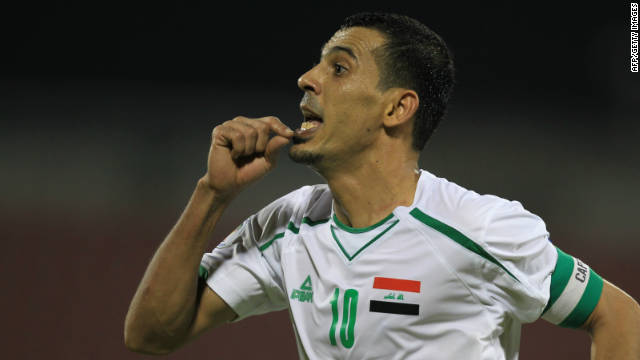 I have a huge obsession with ESPN's 'Streak for Cash,' so much that I always need to have a pick in play, even if it means dipping into the obscure soccer match ups I have no business attempting to predict.
China v. Iraq, however, seemed like a lock. I even wrote that in my journal the day before when looking at the next day's options: "Iraq's a war zone, they're scrounging together a soccer team to play against China? China's a lock." I laughed at it later that night! I also asked my co-worker, who plays semi-pro soccer, for his 'expert' advice and he agreed that China would win.
Well, that wasn't so:
I have no idea what the announcer is saying here, but I'm imagining it's Iraqi Arabic for something about an awesome goal, Iraq beating China, and Nelson Muntz mocking my 'Streak for Cash' loss that ended a seven-game winning streak. Thanks, China.